What's up all my dudes and dudettes! This is my first ever blog post so please be gentle with the criticism lol. So to begin my name is Edward Cieslak, I'm 22 years old, was born in Milwaukee WI, have a beautiful wife of 4 years named Taylor and 2 daughter one named Avia and the other on the way in the next 2 weeks. My major of study is ACS and I've just finished my freshman year. I'm really enjoying my time here at UAT and with this new job as Student Ambassador it's like a cherry on top of my sundae.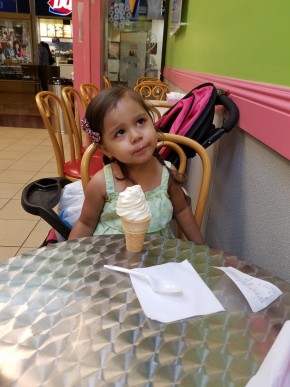 So to update a bit on what I've been up to over break I've really been focusing on getting ready for my new daughter. Between work, family and friends its been a really struggle to get things done. Luckily though I'm blessed to have my mom and dad out here to watch Avia and help keep some of the stress off Taylor and I. Taylor's been working full time through the pregnancy and its really been hard on her to go into work. Its pretty crazy just how hard this girl works to help keep our little family afloat while I'm earning my degree. I'm super proud of her though and couldn't ask for a better woman:)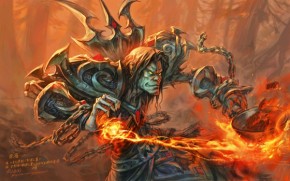 One of the other things that I've been doing over break though is playing World of Warcraft in my free time. I just into this game about 3 months ago and I really wish I didn't wait this long to play it. My main class that I use is a Fire Mage and my secondary is a Paladin. It's been really nice to come home and unwind by logging into WoW, playing for a couple hours, and then spending time with my wife and daughter.
Other then playing WoW and spending time with family I haven't really done to much other stuff. Life right now is just moving along and I'm just trying to keep myself moving with it. I'm really happy though that one of my stops on the road of life has brought me here. Thanks for reading my first blog post and I hope you enjoyed it!