Maxwell has been a resident of the quad for about two years now. Believe it or not, last month was the anniversary of Maxwell's first appearance on campus!
Ever since Maxwell came, I've seen so many amazing things happen between him and the UAT students. I've seen students come together to play with him and to talk about him. When we're not around him, we're either reminiscing on what weird thing he did earlier or joking about Maxwell's quirks (don't we all just love Maxwell's screams?). This brings in mind the time that I and a bunch of other students bathed Max. I honestly don't know half of the people that I was bathing Max with, but it was that cat that brought us together.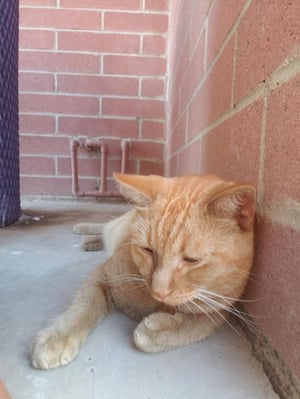 Maxwell acts like a middleman for interactions between UAT students. For two people who have different backgrounds (degrees, family, beliefs, etc), having them speak to each other is, in my opinion, a huge stretch. In this school now, where the majority of people are introverted, social interaction might be hard. However, Maxwell, with his charm as an actual live, friendly cat, brings people together. Two people who love cats but have nothing else in common would have to share the same space that Maxwell is in if they want to interact with him, which, in turn, forces them to interact with each other. Maybe they take turns petting Maxwell or maybe they talk about why they like Maxwell. Who knows!
But, on that note, Maxwell can act as a point of conversation for people on campus. For example, Founders Hall created a discussion tab on their discord chatroom, which is dedicated entirely to pets. People post dozens of pictures of Maxwell, and others who are on discord would be able to talk about how cute these pictures are, and then show pictures of their cats and/or dogs to sort of compare and see which is the cutest. Everyone wants to show how cute their pets are, which creates a sort of friendly competition among residents. If they are not participating in that kind of competition, then they are usually fawning over the pictures of Maxwell that are posted on the server, and agreeing with each other on how cute he is. Some residents even create art of Maxwell, which they show off and gain feedback from the people on discord. In some way, all of these interactions somehow lead back to Maxwell.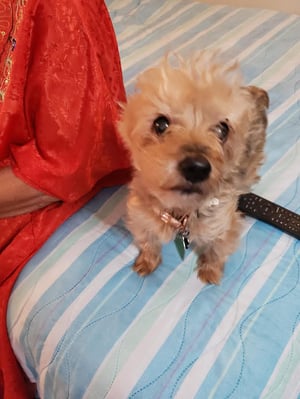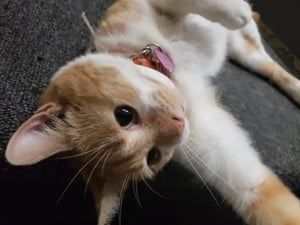 Outside of pushing for social interaction, Maxwell has been a very nice therapy pet for the students here at UAT. Since this is college, many people are going to be going through transitions. People will get stressed, and, sometimes, homesick. Maxwell has helped, acting as a friend. He'll cuddle up to those who are stressed, and all that stress ends up melting away.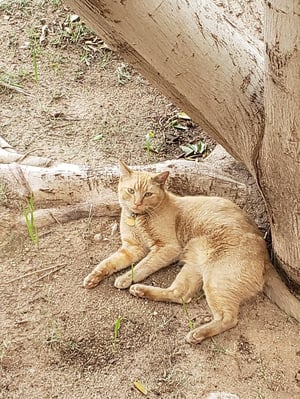 Maxwell has shown to have been a positive inclusion into the UAT family! Without him, I do not think this campus would be what it is today. He has brought so many people together and will continue to do so throughout his time here at UAT. He is just an amazing cat! Plus, take a moment to think about this…

Which other university has a cat officially living with its residents?!
You can follow Maxwell on Instagram or visit the campus to schedule a tour a meet him in person.