Now you might be wondering who Maxwell is. Maxwell is an adorable orange Tabby cat with an attitude. He'll meow at you to get your attention but will trick you by walking away the moment you decide to pet him. He also likes napping near the door on the first floor on the west side of the building, why he does that I don't know, he's somewhat of a daredevil I suppose, but either way if you're exiting the building on the west side first floor do be cautious of not smacking the orange furball.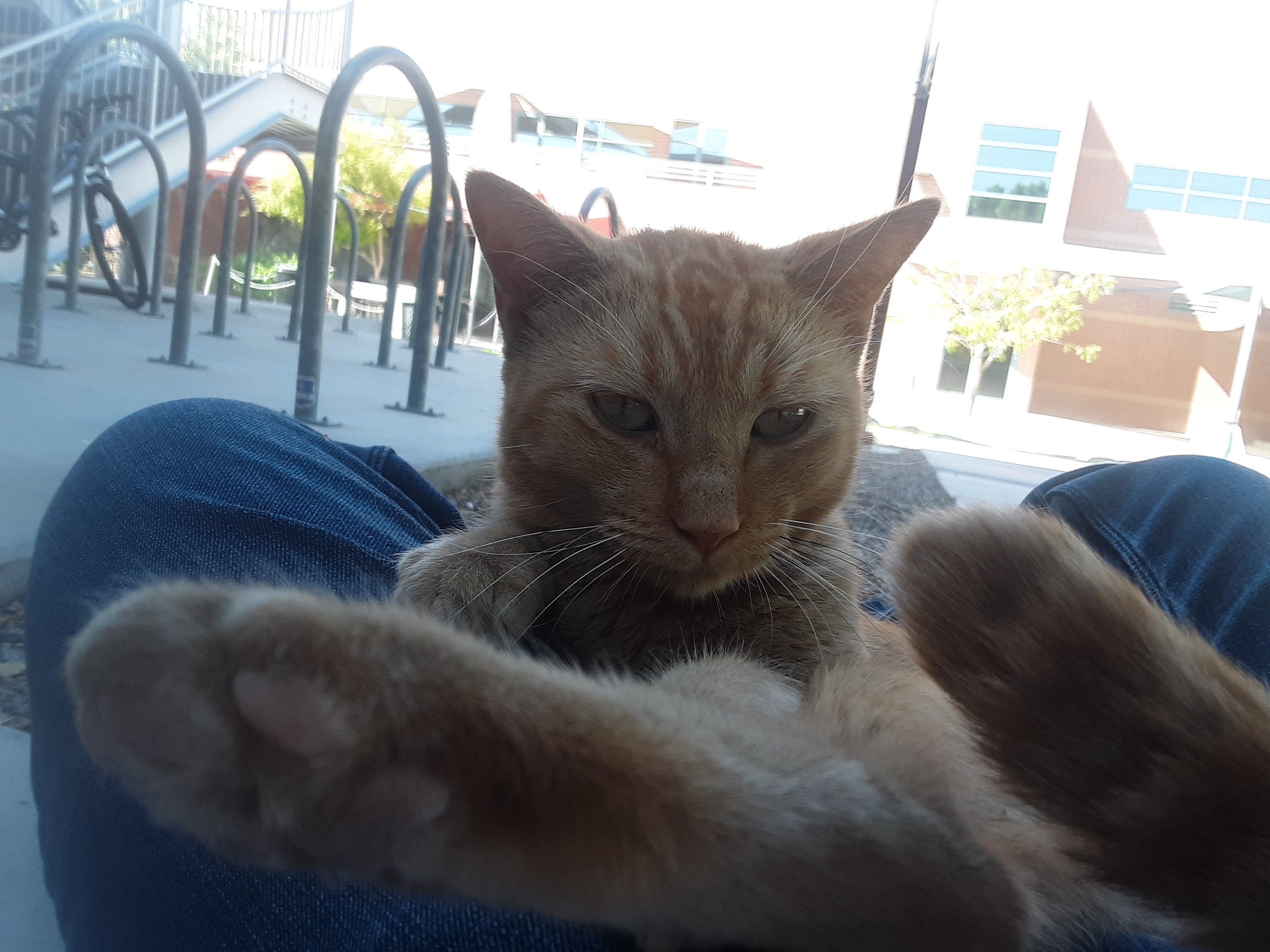 Now how did Maxwell end up being the campus cat that roams the property of UAT. In a nutshell Maxwell was a stray cat who was a wandering adventurer looking for quests to complete. But one day Maxwell saw a building that caught his eye. That building would be the University of Advancing Technology, the building caught his attention and so he decided to go there. Little did Maxwell know he would retire from his adventures and become the mascot and beloved campus cat of UAT. So in essence Maxwell just randomly showed up out of nowhere and next thing you know the university decided to adopt him and have him become a member of the UAT family. And if by chance if you're wondering Maxwell is up-to-date on his vaccines and is as healthy as an olympian and as strong as a lion.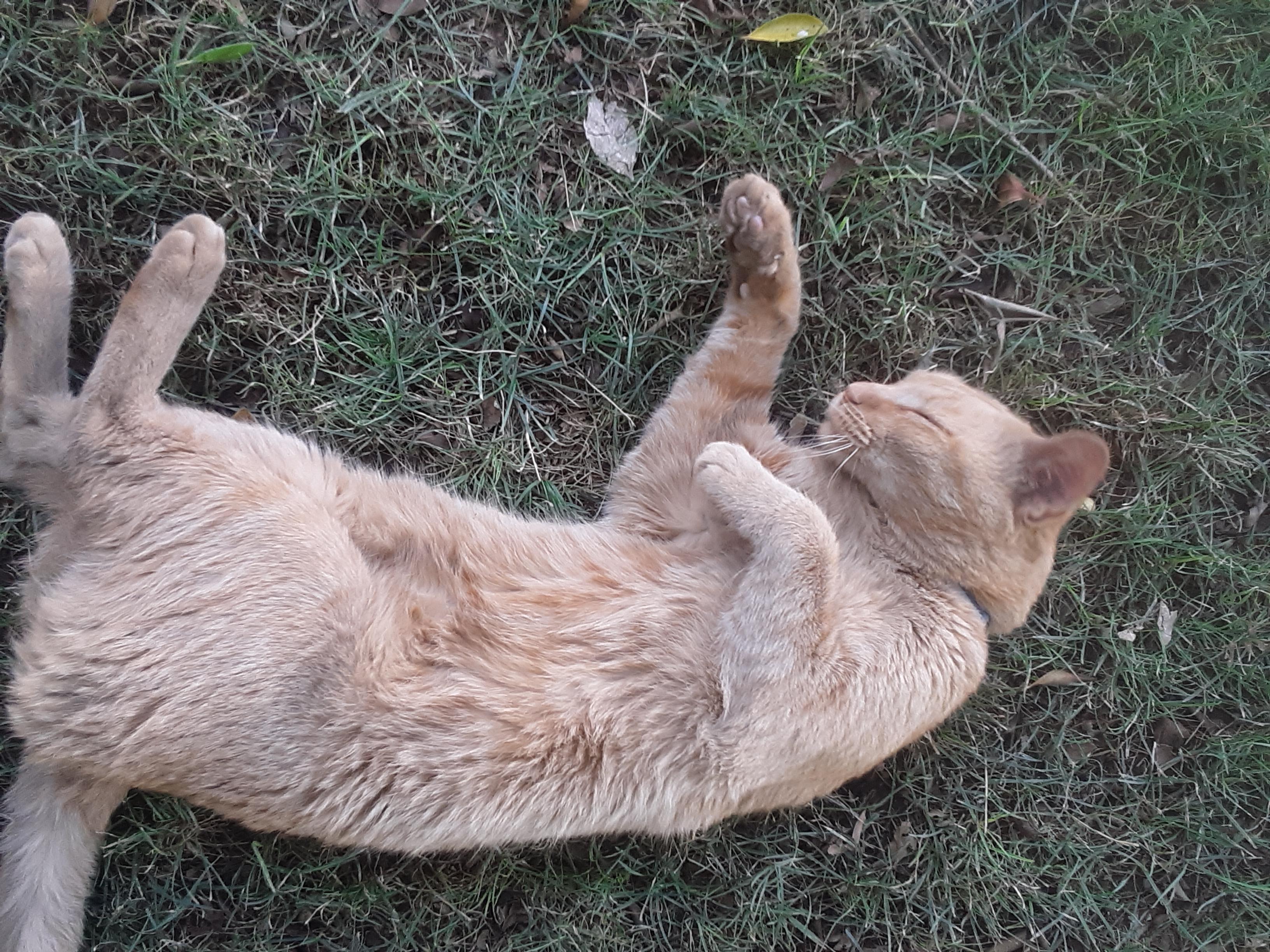 Now what does Maxwell do on a daily basis? Besides taking the occasional nap, he likes to just roam and go after birds. There seems to be some sort of ongoing war between Maxwell as Maxwell initiates hunt mode when he sees a bird, and in return the birds have retaliated by taking his food. Maxwell will also hide in a drainage pipe scheming on how he will get revenge on the birds. Maxwell will also be hiding in the trees, so expect to see Maxwell coming from the trees like he's some sort of squirrel. And during the nights he likes to be on top of cars at the parking lot. So don't freak out if Maxwell has decided to claim a car as his property, just roll with it. In general Maxwell likes to be in random places so if you want to find Maxwell you'll basically be playing Where's Waldo. Maxwell loves to receive attention but does keep in mind that he also likes his own personal time and space so don't give him too much attention. During the rainy days Maxwell will be sheltered indoors where he can avoid being soaked by the clouds of Arizona.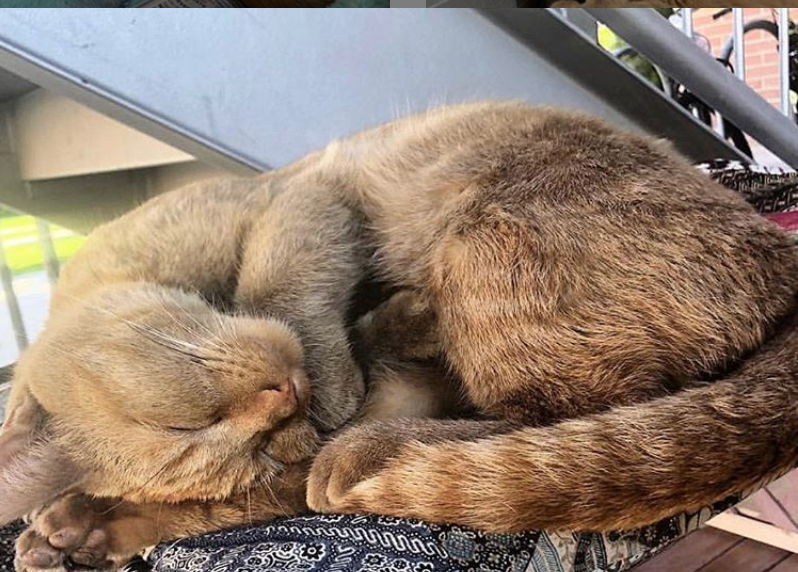 We here at UAT appreciate Maxwell's companionship as he provides the morale boost that our students deserve as they continue their own adventure to receive their degrees, prosper in the future, and develop new technology for the future.
You can follow Maxwell on Instagram.
---