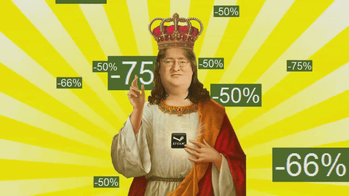 Hope all you readers are having an excellent summer! It's the close of Week 6 here at UAT, so all classes are finally in full swing (and let me tell you those workloads in 300 and 400 level classes are impressive). I would say I'm drowning in the work, but it's so hot in Arizona that I'm more dehydrated than anything. Luckily our AC is still working in the dorms, so I'm staying nice and cool. Now of course there's plenty of new games that have been released and announced (especially with E3), but I implore everyone to check out the new Team Fortress 2 update!
https://www.youtube.com/watch?v=GLlLQ3LmZWU
This short was actually done in-part with Motion Capture, technology which we actually have here on campus at UAT!
http://youtu.be/IzFQS05WFRY
Expiration Date, the video, was made for the Love & War update. Several new taunts were added, including ones which let members of opposing teams interact. There are also a few new weapons and a ton of new cosmetic items! It's been hilarious to see the internet explode with images of bread, but I think it's important to understand why updates like these are so important (and ultimately why Team Fortress 2 is my favorite game of all time).
Team Fortress 2 is 7 years old. That's crazy! It's longer than the lifespan of most consoles and pretty much every multiplayer video game apart from Counter-Strike (also made by Valve).
The game has new, FREE content come out regularly. For a game to not only be 7 years old, but constantly getting better... it's impressive.
Most of the content in the game over the past few years has been community made. That's right, Game Artists like me who don't even work for Valve are able to get their work put into one of the most popular multiplayer first-person shooters of all time.
It's Free-to-Play done right. DLC is provided to ALL players and every weapon can be unlocked in the game (with the exception of a few reskins).
For aspiring game artists and game designers like myself and my peers respectively, this is really encouraging for our future in the game industry. FINALLY to get back to the title of this blog post, STEAM SALES STARTED! Hold tight to your wallets if you're a PC gamer (and cry a little inside if you play on consoles) because some of the industries best games are going to be on sale for RIDICULOUSLY LOW PRICES. I've already bought 4 games myself, including Cloudbuilt, The Fall, XCOM: Enemy Unknown, and Guns of Icarus Online! The sales are only gonna keep coming! I'm making sure to keep my Humble Bundle library open to make sure I don't buy any duplicates.