Hey All!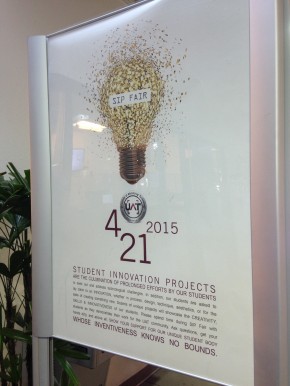 So I noticed when walking in the main building today that in place of student artwork was some SIP (Senior Innovation Project) posters. I thought I might share an event that is coming up. The reason these SIP posters are up on the walls is because the SIP fair is about to happen. The SIP fair is for students who are done with their SIP projects and are about to graduate. This is a time when we dress up and present our projects in front of a panel of judges who determine how innovative your project is. This is a great thing for the students to help prepare them for the future. I did mine last semester. I claimed Lou's Adventure for my SIP and the project lead graduated last semester. Since it was his last semester he had to do the SIP fair. I decided to join him and go to the SIP fair to present our SIP. The whole group does not have to be present for the presentation at SIP fair but I think it's a nice opportunity to view the atmosphere. Before the presentations the projects are set up in the large commons to all of the student body to see, an get hands on with the projects. All of the projects are put together and awarded places. I was super happy to be part of a project last semester that won second place!
I'm super excited this semester because I have a friend who is presenting this semester. I've been watching his progress and he's done some amazing work! see below some of the posters that are up on the walls of UAT: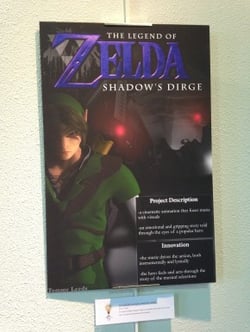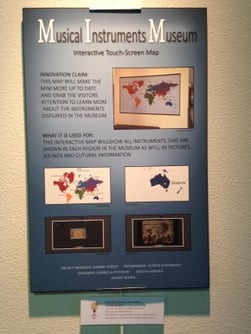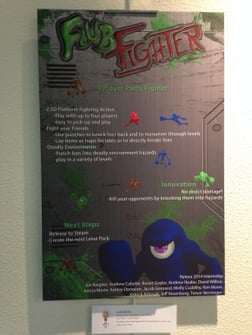 That's all for today!
Karina