With St. Patrick's day come and gone I think now is a great time to talk about how I spent my spring break, in the beautiful green country of Ireland!
Now I was very hesitant on going out of the country before this trip, what with all the schoolwork I've been keeping up with in my last few semesters, but I'm super glad that I took this opportunity to experience a different climate and culture.
We unfortunately were only there for the week of Spring Break, which did not overlap with St. Paddy's day at all, but you could definitely see the whole country getting excited for the celebrations! All the pubs we went to had people enjoying soccer and rugby games and just generally having a good time, though I was surprised to see more sheep than potatoes.
The photo above is me at the Cliffs of Moher, which I encourage everyone to take a look at because it's absolutely gorgeous. We also got to see the Titanic Museum in Belfast and the Belleek Pottery Museum on the other side of Northern Ireland.
The one BIG downside to this trip (besides being stuck with family 24/7 of course) was the LONG drives to get from place to place. We were in a car for nearly 8 to 10 hours a day! It's not only exhausting but it also means hearing the same BBC news report just about 100 times with my dad driving a manual reverse from US vehicles. He might have choked out the engine in 3rd gear a lot.
But all that time in the car was great for one thing: GAMING.
Now you might be like: "But Scott, you're in Ireland and you're sitting in a car playing games?" Well I have two answers for that.
First, once you've seen a patch of grass with some cobble-stone walls and spray-painted sheep... you've seen half the countryside. Second, this trip was a WONDERFUL break from my school routine. Being in another country with spotty wifi access (half the pubs used "Guinness" as their wifi password, it was great) means I had no way to work on schoolwork, so I could play games without feeling the guilty pangs of laziness.
I spent several hours playing Fantasy Life which feels a lot like a cross between Animal Crossing's very charming style and gameplay, and the depth and class building you'd expect in an MMO. I seriously encourage anyone with a 3DS and a love of mini-games and rpgs to check it out!
Of course when we did stop at castles and beaches and all the beautiful scenery, I didn't just stop and smell the... well... grass and tulips (which were luckily in bloom when we went!). I totally used it as an opportunity to gather textures and reference for games!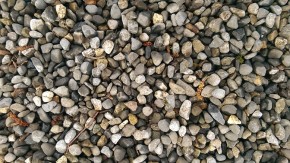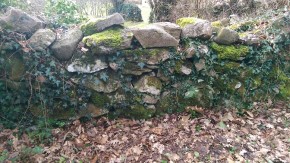 So always see what resources you have available to make the most of your trip! Relaxation is great, but really use what free time you have as a student in ways that still push you forward in both happiness and career!
Until next time!