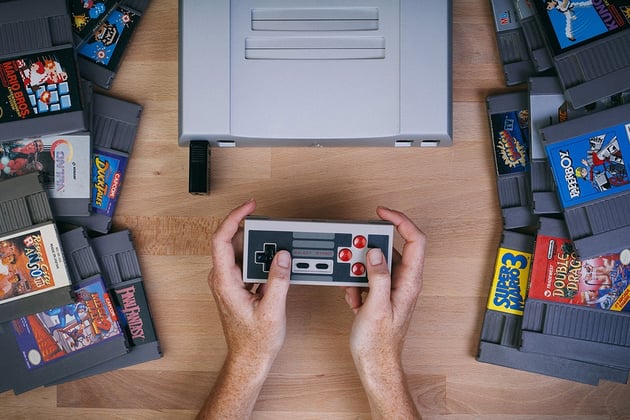 Even as a little kid, I was never really a fan of how daily life went on, so I always wanted to find a way to spice it up a little bit. Typically, I would watch TV, but eventually this started to get boring. Then I got a Gameboy Advance for Christmas and from that point on I decided that I wanted to play games forever.
Now I was a child at this point so my thoughts weren't exactly realistic. This didn't stop me from continuing to pursue this dream of mine. Throughout my early school years, I slowly progressed from Gameboy, to PlayStation, Xbox, Wii, and PC. Once I got into high school and people started talking about careers and being an adult, I didn't really know what I wanted to do. I kept jumping back and forth between a few options in the game industry, becoming a blacksmith, and becoming a pharmacist like my grandmother wanted. In my sophomore year of high school, we started to receive information from tons of different colleges, and there was one letter that stood out to me. The front of it said something about a 'Geek Test', I can't quite remember as it has been a while. I figured I may as well give it a second thought so I opened it and began to skim through the information and I saw that it was for a technology-centered college. Now before this I was thinking about Georgia Tech and MIT, which were a little bit of a stretch for me, both in terms of my head and my wallet. Most of the events that followed were small, finding out little things here and there about UAT, but these added up and ended up being the exact reasons that I chose UAT.
There was some outside pull for me to come to Arizona already, so this was almost too good to be true. As soon as I looked into the degrees and found all of the gaming options I knew that this was something I wanted to do. Luckily for me, my family was extremely supportive of this and went through great lengths to make sure that I could attend UAT. I ended up choosing Game Design, but I am currently deciding if I want to take on another degree and learn game programming, as well.