Competitive gaming has been growing massively in recent years. eSports are becoming very popular among the younger generations. With new competitive games coming out every year, the old ones tend to slowly die off. With games that never hit the mainstream eSports scene, that death happens even faster. One game, however, stands out to me. Released nearly 20 years ago, Age of Empires II has earned its status in the gaming community as not only one of the greatest games of all time, but one of the precursors to modern eSports.
If you've never played Age of Empires II, here's a quick rundown: Players collect resources, build bases, make armies and battle enemies using different historical civilizations during medieval time. The game is a sequel to the very popular Age of Empires and expands heavily upon it. Real-time strategy games of the time were still very rough, often lacking many quality-of-life mechanics such as control grouping, unit queues, customizable hotkeys, etc. Age of Empires II changed this with the addition of all of those features as well as unit stances, army formations and individual AI to make sure each unit would do exactly as you told it to do.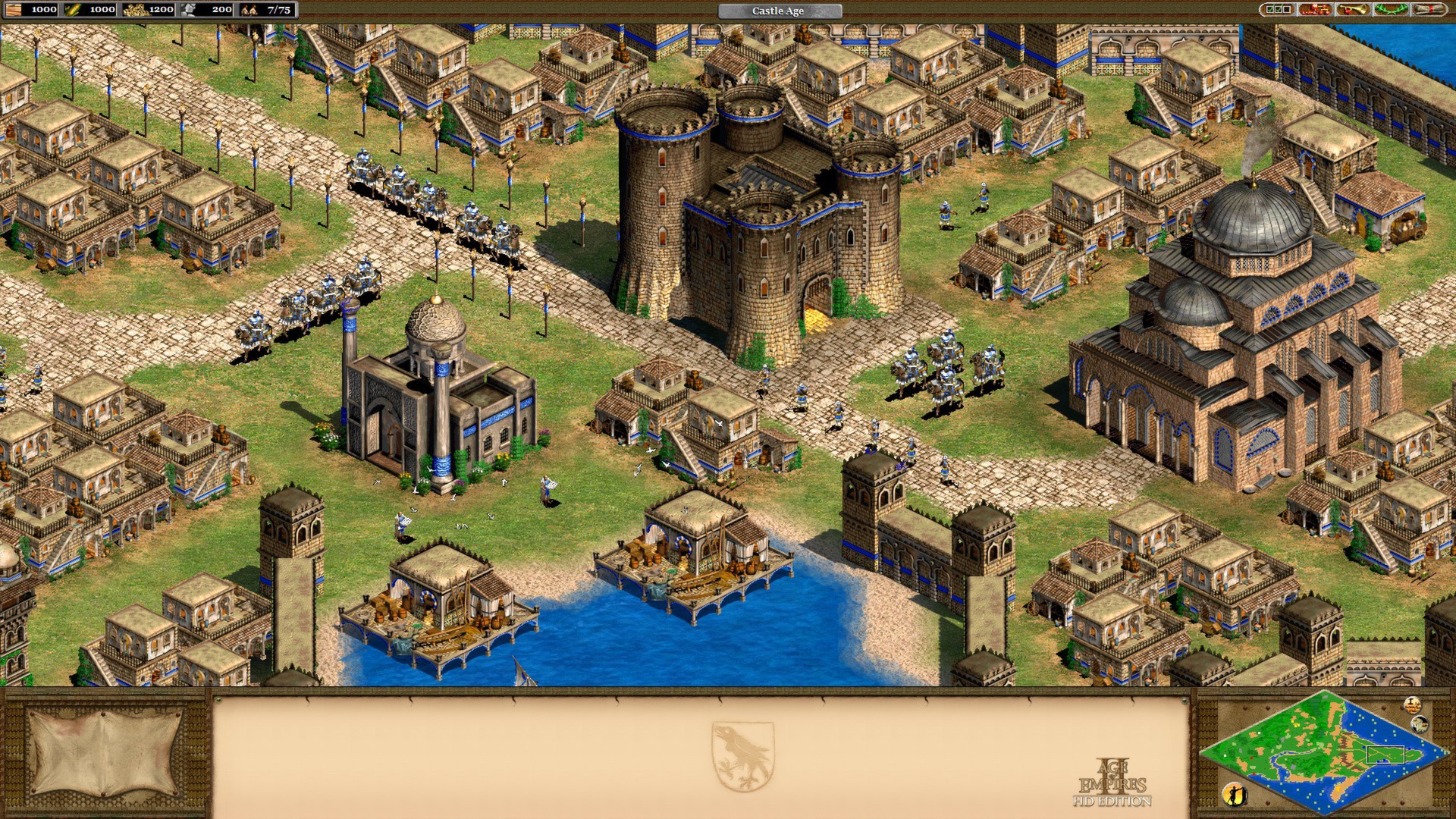 Naturally because of the immense improvements of AoEII, it became far more popular than other RTS games of the time. In response to this popularity, Microsoft pushed for competitive players to really give it their all, hosting a $50,000 prize pool tournament in the 2000 World Cyber Games (as well as the 2001 and 2002 WCG), and a $91,000 prize pool tournament called the Age of Empires II: The Conquerors Expansion International Tournament in 2001. These types of competitions were very successful in getting players to try their hardest and made the game competitive. After these tournaments, however, Microsoft never hosted any more official tournaments. For a while, the community began to die down. Some of the old players retired and the flow of new players slowed down.
In 2005, Age of Empires III released, pulling many players to the new game. In 2006, the MSN Gaming Zone shut down causing players to be unable to play AoEII online easily anymore. It seemed like the community was completely dead until 2007, when a dedicated community member came out with a platform called Voobly, restoring the functionality and ease of the MSN Zone to play online against other players. With this new platform, the game saw a resurgence of players, many of them becoming very competitive with each other.
Over the next few years, this small community hosted tournaments. People began to migrate back to AoEII after its rather disappointing sequel. Top players like TheViper, Jordan_23, DauT and more became very well known among the community.
In 2012, all of the sudden, a tournament was announced with a $15,000 prize pool. This was the largest since the Microsoft tournaments and was a sign that the game was beginning its comeback.
In 2013, Microsoft announced Age of Empires II: HD Edition. This remastering of the game would bring in thousands of new players and even more old players who wanted to relive their childhoods. Along with this remaster, the game had $30,000 worth of prize pools in 2013, demonstrating that the competitive scene was still growing along with the rest of the game.
The years since then have seen a massive resurgence in the game. The popularity of professional AoEII games on Youtube has spiked as well as the amount of viewers on Twitch. The number of concurrent players playing the game is over 10,000 at any given time, sometimes even going over 20,000. Tournaments rage on and players like TheViper and DauT are still competing at top level. Age of Empires II is in a golden age nearly 20 years after its initial release. It's a superbly designed game that maintains its appeal despite its age and I highly recommend picking up HD Edition if you want to try it out! If that's not quite your speed, you could always just watch the games on Twitch or Youtube. They're extremely entertaining whether you're a casual fan or a hardcore AoE player.
Did you know that UAT has an eSports club? Learn more about it here.