Tech Forum is happening soon at UAT! We're bringing in a bunch of speakers to talk to us about all kinds of projects and things happening in the industries! Check out our blogs for information about the speakers we have coming!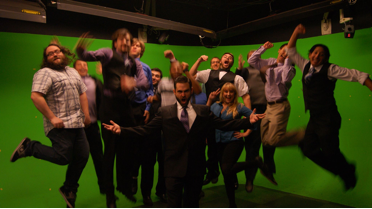 Things are not safe outside Atu's village and he must search for the ultimate healing herb to cure his ailing mother. The boy lacks physical strength and has no chance of taking on the hungry predators of the jungle if it weren't for magic. With his knowledge of alchemy and magic, Atu can outwit those that wish to make him dinner. Distract enemies, build walls and make animals confused and attack each other are just some of the powers at Atu's disposal for his quest to get the herb to save his mother's life.
Hear from this UAT game team on their journey of creating their game: Alchemica. Listen to their pitch that won them a spot at GDC and ask questions to help you find your own way onto a successful gaming team.