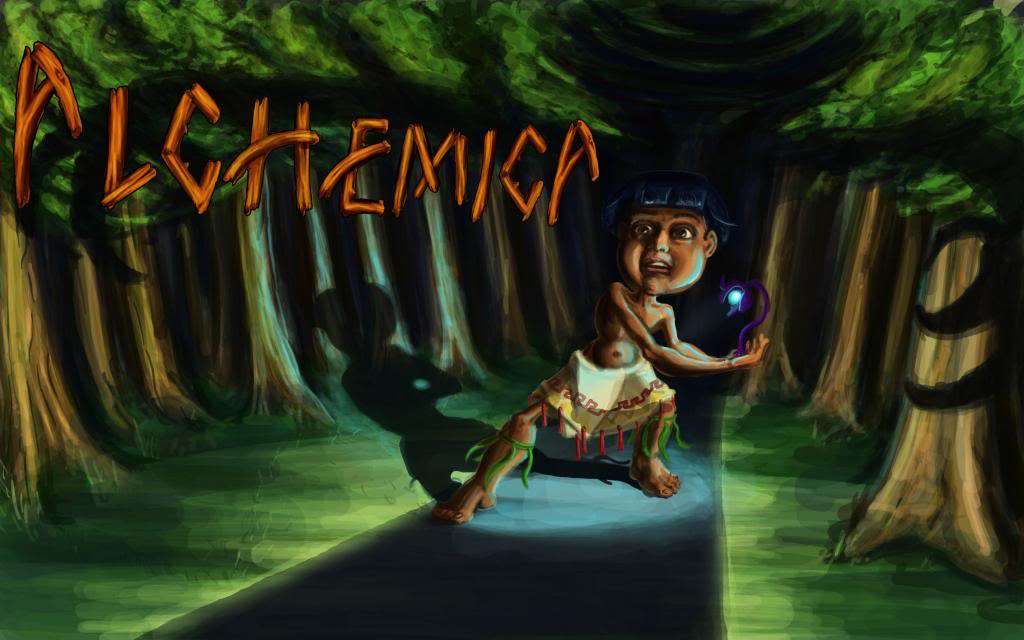 GDC (Game Developers Conference) in San Francisco is coming up but this year its more awesome then it ever has been, for me at least. Every year UAT sponsors a student team with the best project to go to GDC all expenses paid, for them to show off their game. This year I happen to be on the winning team Alchemica!
The game I worked is called Alchemica. I am an artist, I work on 2D and 3D. the first image was the games first title screen that I made. It happen to look too dark for the type of game we made so I remade a lighter more adventurous title.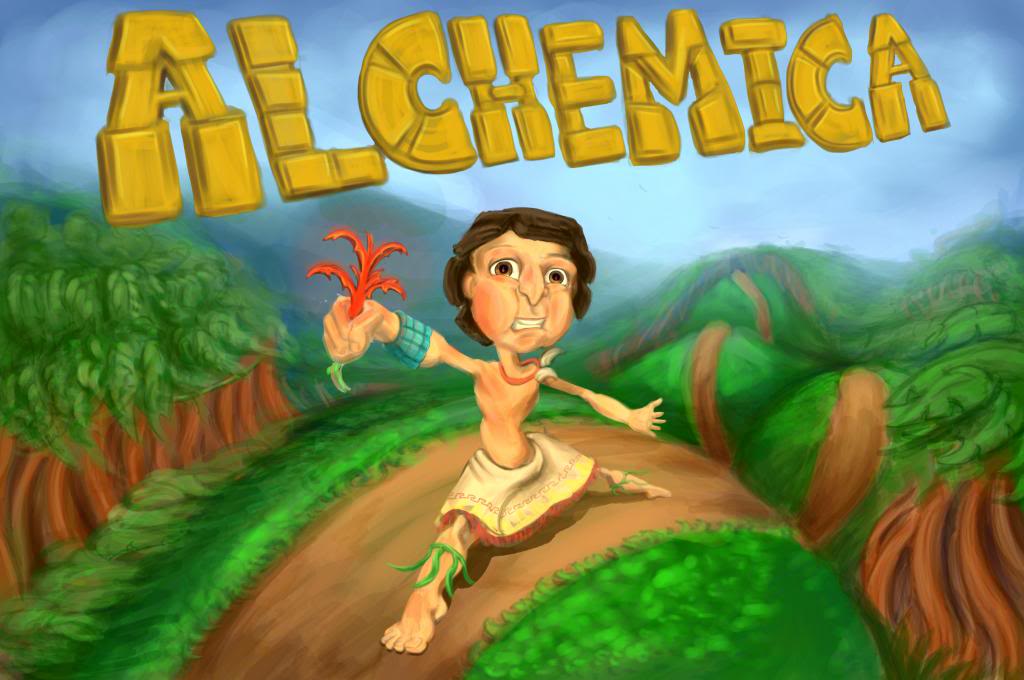 This one turned out a lot better. A quick summary of the game is that it is a top down adventure puzzle. you need to use wit and your skill in alchemy to trick the monsters of the jungle to get to your end goal. The end goal of the narrative is to find the ultimate herb that will heal your sick mother. this coming of age tale is for all ages and will hopefully be released on the mobile market within a couple of weeks. So look for it on iOS, android, amazon, blackberry or whatever you might use. this is some of the characters that have been modeled for the game. The boy and the jaguar were modeled and textured by me.