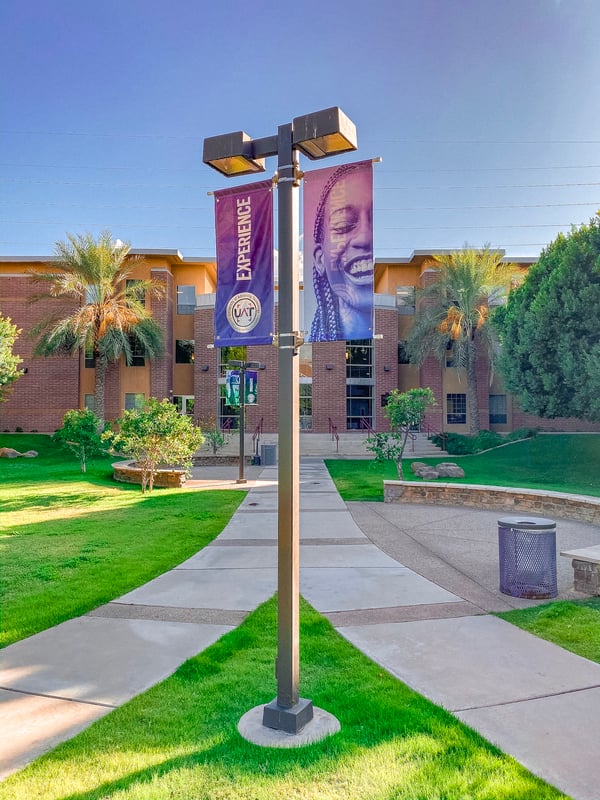 The start of a new semester is just around the corner. Move-in day and orientation are a big part of the UAT experience, for both incoming and continuing students. With the commotion of move-in day, it is a great chance for new and continuing students to mingle and get to know each other. But what do you need to bring? What is it going to be like as a new college student? Where is everything? Orientation is a chance for all the incoming students to meet each other as they are guided around the school for different events during the day.
Move-ins
Day of Move-ins. New start jitters and excitement is all around as you will begin to check into the dorms and find your new room. There are several steps throughout the day that you will need to accomplish first though. If you hadn't already, you will have to check in with financial aid to make sure everything is all squared away. You are then on to check into your dorm room. Before moving all your belongs in, it is recommended to review the room for anything out of the ordinary.
What do you need to bring to college? The rooms here at UAT are equipped with beds, dressers, desks and a closet for each student. There is also a mini-fridge and microwave located in each room, but there is also a fully set up kitchen available to all residents. Be prepared to bring bedding and pillows. It is also recommended by many students to have a mattress topper. As the rooms are shared, you'll want to have an origination system for clothes, like a laundry basket and hangers, as well as for storage and desktop use. While there are quite a few computers for student use in the commons, it is suggested that students bring their own. Cooking supplies such as crockpot, rice cookers, and coffee pots are allowed in the rooms. The bathrooms are shared so before buying bathroom necessities talk with your roommates to see if they want to share the costs.
Attend the first week's events. To kick off the new semester, the resident assistants will host several events to bring students together. These are events are a great opportunity to meet other new students, previous students, as well as the staff and faculty at the school.
Orientation
Orientation is for all incoming students, both residents and off-campus. In predetermined groups, UAT EXL leaders (student mentors) lead everyone through the school to show them around. The day consists of sessions on how to get log into classes, future registration, tours of the labs here on campus. At the end of the day, students are given a challenge, The Provost Challenge, to create something with their group around a given theme. They then have two weeks to complete a project and present. Through the first semester, the EXL leaders will be there to help guide students with any questions they may have.