Hello all So over break at UAT the fun never stops in fact sometimes it can get rowdy, During break is a perfect chance to rejuvenate for me it's a time were hanging out with friends and raiding all night in destiny come hand and hand. Things that i love doing over break is eating newer foods because food is the best, I spend more time at the gym trying to get and stay fit, along with trips me and some friend usually have a over the break trip and feast it's just become a giant tradition that we have been doing since the first semester. I have to say I'm truly blessed with the friends I have gotten to know here at UAT. I remember when me and a few friends went and stayed over my friend Kilian's house for the break, this was probably one of the best breaks just because we got home cooked meals and were able to so much on base. The first day we went to the beach had a blast we actually buried are friend Ethan, it didn't stop there thought then we throw combos on him which attracted seagulls and they attacked him trying to get the combos which was great. After that then we played football on the beach and Joel ended up getting this perfect picture of me spreading my arms and I always say it me spreading my wings sounds lame but its honestly was one of the best times of my life. we basically did all that on the first day then once we got back Mama K or Killians mom made us a wonderful taco dinner along with all her cookies she baked I have never had the perfect mint chocolate chip cookies until those and just talking about them makes me hungry. We were so thankful that they let us spend the few nights at their house it truly was treat. The next day we had a paint ball trip planned and for those that didn't want to paintball they just went to the beach again. This was my like first time on an actual paint ball course so I was excited and nervous. After we got our gear and masks I was ready to have some fun so for our first match we didn't have anyone to play against each other and my friend Terrence had way more experience than me and Jersey who was on my team but our first game we won with a head shot and it was one Terrence then right after we got the whole squad and against some other guys who were so much better than us so it was Me Jersey, Killian , Zak ,and Terrence. The first round was intense just because we played on this castle map that was so huge during the first match I tried sniping which didn't work out so much just because I got hit like 20 times because they couldn't hear me screaming hit. Then everyone else just got annihilated even though we lost I had a blast.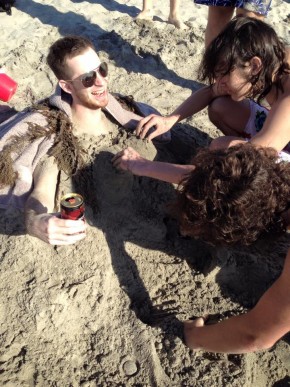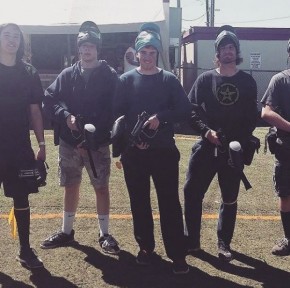 Over any break my friends and I love going to eat we have a Red Robin tradition , those bottomless fries never get old. This is a time were we all just talk about the classes that we are going to take over the semester and what some goals we would like to talk about I know , me and Ethan talked about going to comic con for my birthday and that was a blast it was second comic con and I bought a whole stack of comic books I also took loads of pictures of basically everything.Then we also had a concert that following week this was technically my first concert! This was Baysides 15th anniversary concert and they had one of my favorite bands opening for them this was Seaway at the time they were a new pop punk band. I told Ethan to film when I went in the mini mosh pit so I go to enjoy that and also met some people that ended up picking me up and getting to crowd surf. This was my first actual time getting into the crowd and jumping up and down. Something that we do over break is go to the mall and just mess around with the different stores but I also go just because I love shopping for cloths.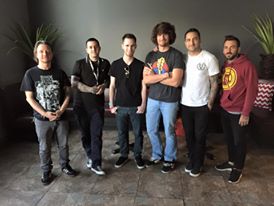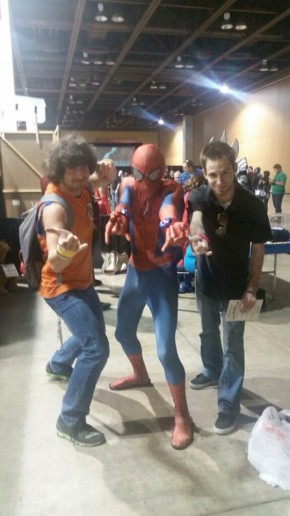 Overall its been great and I couldn't ask for a better group of friends without them I wouldn't be where I am today. My friends have always effected me in a positive light and that all I can ask for from a great group of friends that became my family here at UAT!