Hey all!
As a digital artist we all know that there are many..MANY different programs that we can use. What's good or bad about each one of them? I'll tell you my personal experience on the goods and bads of the programs I've used.
Today we'll talk about Microsoft Paint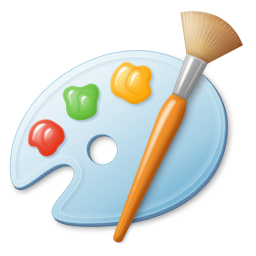 Microsoft Paint is a program that we all know and possibly have a love/hate relationship with.
So what's good?
Paint is a simple program that is super easy to use. This program is already downloaded on every machine that has Microsoft Windows. This means that it's available to almost everyone and you don't have to pay to get anything. Paint is great for simple uses such as quick cropping or little adjustments. The load time is extremely quick, there is also virtually no reason for this program to crash. With the new marker tool, the user can do basic blending.
So what's bad?
Paint is very restrictive. There is no transparency so PNG's are useless. There's not much you can do with paint other than super basic things. You also have no layers to work with.
What do I do, and what do I recommend?
This is a super simple program that you should use when needing to do simple things. I wouldn't recommend using this for big projects although there are some people who are really skilled that can do some great things. Check out this Business Insider post about awesome MS Paint Artworks! Here.
That's all for today!
Karina
Reference:
Eadicicco, L. (2014, July 11). 15 Incredible Works Of Art Made With Microsoft Paint. Retrieved March 25, 2015, from http://www.businessinsider.com/ms-paint-artworks-2014-7?op=1