What's up all my dudes and dudettes! Yeah I know, I'm writing about the Nintendo Switch again. I can't help it though! All the info and rumors that get released on this system just make me want to blog about it:) One of the things though the just came put about the system though isn't exactly the most exciting though.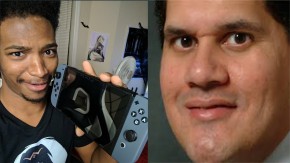 What looks like may be happening with the system is that some of the release titles are going to be delayed. One of them being The Legend of Zelda Breath of the Wild. I know that I talked about this game in past blogs, so you all know how much I'm looking forward to this game. Instead of releasing though when the Switch comes out, its looking like it will be out at the end of March or beginning of April. This may actually effect the sales of the Switch when it first comes out , but we'll see.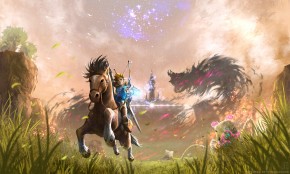 The other thing that's been coming out about the Switch is the price of it. Nintendo won't say anything about the system til January, but people are speculating the it will be priced at $299 - $350. I think a price like that wouldn't that bad and I would pay more for the system to tell you the truth. I know a good amount of people though don't want to pay more then $250, but we'll see how that goes.
Well that's it for now. I'll most likely be talking about the Switch again sometime later down the line, but until then peace out!