Hello Everyone!
I wanted to share with you all my trip to the Playstation Experience this past weekend. I can definitely tell you it was quite and experience.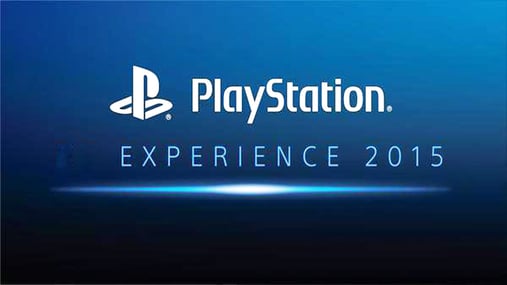 Flying out to San Francisco was very nice. The weather wasn't much different than here in Arizona. It was a tad but cooler but still not too cold. I picked up my badge Saturday morning and was able to get pretty good seats for the Keynote. So the Keynote was probably the biggest event in the entire weekend! It was amazing to finally be sitting there in person rather than watching a livestream of the event. I got to see so many of my idols including Tetsuya Nomura. I got to see so much amazing content and trailers on their official release and hear the whole crowds reaction.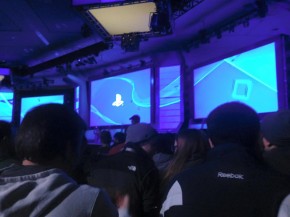 The Keynote opened with an awesome video of an oldtimer ranting about games from back in his day. Playstation started off with Uncharted 4, showing awesome content and what I assume is the opening video. We all were incredibly surprised to find out that in this game the player can have some choice in what Drake says.
[su_youtube url="https://www.youtube.com/watch?v=IOmPDvVz3MA"]https://www.youtube.com/watch?v=oi7KPDi_yQI&feature=youtu.be[/su_youtube]
After Uncharted finished the US President of Playstation came out onto the stage and welcomed everyone. He left us saying that they were about to show a game that's announcement has had probably the most intense player response in years. At this point most of the room knew what game he was talking about. Final Fantasy VII remake's trailer not only showed off Cloud and Barrett in game but also showed gameplay. This means Square has most definitely been working on this game for quite awhile and has been doing a great job of keeping in under wraps. When the trailer ended Tetsuya Nomura came out and greeted everyone, telling them a little about the progress they had made.
[su_youtube url="https://www.youtube.com/watch?v=A3sBZ5Nr4hc"]https://www.youtube.com/watch?v=oi7KPDi_yQI&feature=youtu.be[/su_youtube]
At this point there were a lot of awesome other games that are worth mentioning that they announced. this event definitely got me hyped for a couple games that will be coming out. Playstation did a great job of presenting everything perfectly enough to keep the hype going throughout the entire show. Games like, BattleBorn, Rachet and Clank, Paragon, Psychonauts 2, Street Fighter V, Ni No Kuni II, and many more were great presentations and really make me excited to play them.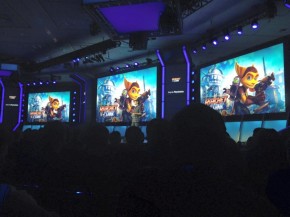 After the conference they had let everyone out to go play the games and attend panels. They had a great system of checking in with your playstaion experience app on the phone that could be hooked up to your PSN. If you met certain goals you would get rewarded with icons, background and possibly in game content. They were also passing out their cards. There were a bunch of cards being passed out to those who went up to booths and checked in, played the games, and even spoke with the development team. If you just checked in you would usually get a bronze trophy card. If you played a game you would usually get a silver trophy card. I didn't actually get one, but if you met the requirements of attending a panel, the keynote, 15-30 check ins, and went to the Keynote you could go up to a desk and get the gold and platinum trophy cards. What was awesome about these cards is that they are not sold anywhere and that they only had a limited number of them.
Overall this event was an awesome experience. I got to play test a whole bunch of games, get a couple free t-shirts and see a whole bunch of awesomeness. I had a great time seeing my sister for the first time in a while as well as bonding with her over the system and games we grew up on. I had a great time with the friends I went with and learned a lot about these events. I might end up going next year but who knows :D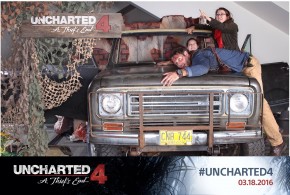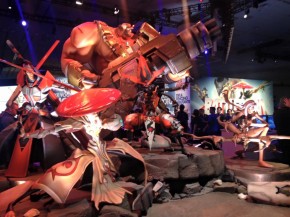 That's all for today,
Karina
By the way, you can watch the whole Keynote here:
[su_youtube url="https://www.youtube.com/watch?v=vlRZ2UxAe0E"]https://www.youtube.com/watch?v=oi7KPDi_yQI&feature=youtu.be[/su_youtube]