Hello all! The film shoot we had over the weekend went perfect, it was so great to have transportation instead of filming on campus. The only reason I like filming off campus is because its a great change of view instead of having the same old boring shots. The thing I liked most about filming off campus is all the different shots that I was able to get, I loved being able to play around with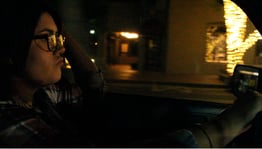 shots like , when we went to the Tempe Marketplace there was a section that had this mini waterfalls and I thought it would be perfect if my Actress Ciena would walk by them but I wanted two different shots as in a shoe shot. This shot would just entail Ciena walking through the mini waterfalls and just getting shots of her shoes then got a medium shot of her , so the shoe shot would cut
about half way into the medium shot. This would be blending both shots together , this was one of the funnest experiences I've had with filming and both me and James had the chance to Co direct and Co direct of photography. For this project to me it wasn't just about the editing but about the cinematography. I mainly focused on getting the best shots that I could get, since using natural lighting we had to wait for the magic hour. This is when the lighting makes everything just perfect. One of my favorite things about getting shooting this music video is we really get to explore the full power of editing in advid we went over some newer tools. Paul should us some useful shortcut tricks in class today inside of using the mouse he should us how to use the keyboard.
For the theme of this music video I wanted to some true emotion considering there is no dialogue as a director I tried my best to bring together this cohesive story. I made sure to watch some of Astrid's other music videos and originally I was going to pick the song it hurts so good. I thought that this was going to be the one but then as I started listening to more of her music I found that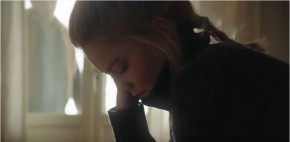 she didn't have a music video for my second favorite song I Don't Wanna Know. Then this sparked something inside of me I decided that my two friends
Dom and Ciena would be perfect for the roles. I know for the girl role I wanted cute and quirky along with a little bit of hipster, what this meant is I needed a girl with glasses , flannel ,and a beanie , the only person to fill this role was Ciena. Then I knew I needed to find a male role somebody that was athletic but also still small in frame to show that they two were vulnerable to heartbreak. I watched the music video for Hurt So Good over , over ,and over again just so that I could capture that emotion that she brought on camera and bring this to mine.
In my mind I already knew some of the shots that I was going to get like shoe shoots . I thought that these were great ways to portray emotion for Ciena character, I have always felt that you can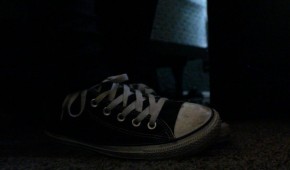 tell how somebody is by the way their body moves. In this shot the way she moves her shoes shows that she is anxiousness and nervous , this is from the relationship that she was in. We also had to play with time in a way because we did flash backs and in present shots so all the flash backs are shots with Dom and Ciena in them because this is when they were together and happy. The whole point of this video is that both Ciena and Dom loved each other but had to call the relation ship off in order to move forward but both Dom and Ciena want to check up on each other but before
they go completely through with this they don't. For Ciena character I was going for a fragile woman with a broken heart , lets face it we all know how it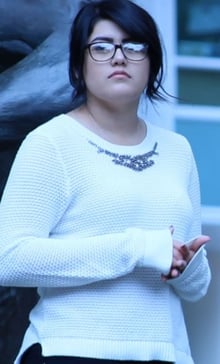 feels to have your heart broken. I wanted people to connect with these characters on a emotional level, one of the main problems I was trying to avoid making the actors/actresses unnatural I didn't want to make them do anything that somebody wouldn't do after a break up. Most
can agree that we lay in bed listening music really loud and go on walks and trying to but also not wanting to forget the past we shared with that individual. I think this is important considering we are trying to completely capture just emotion in this video. I gave the actors creative freedom for how they think the characters the way they feel best. The main point of Ciena character is she is trying to do what we all do after a break up and that's dealing with until we heal and mend. At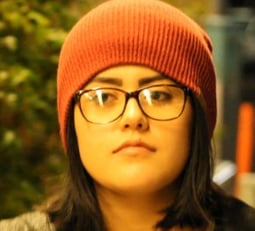 the end of the video I want her character to break free from this fragile and hurt girl into this empowered and stronger individual. Over all we still have about 8 shots in total left these are going to be the bus scenes and the bedroom scene between her and Dom.