With the new expansion, the newest Final Fantasy is able to connect friends and players in the vast world that Lucis! Closed online testing is available starting today until the 8th. With this new expansion, players will be able to customize their characters and choose the path that their character goes on.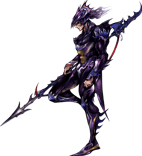 Weapons available to the player in the test feature armaments such as katanas, clubs, daggers, and shurikens. Weapons are extremely important in FFXV because there are certain types of enemies that are weak against a certain class of weaponry. Personally, my favorite weapon in FFXV's base game were lances because the Dragoon class in previous Final Fantasy games were always interesting to me.
Royal Sigils are making a comeback in this expansion. In the test, players only able to pick from one of four of the royal sigils at first. In the final version, players will be able to collect and equip the royal sigils as they progress. These will provide "a wide array of enhancements … [that] will play a key role in cooperative multiplayer combat."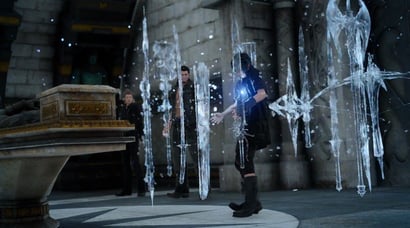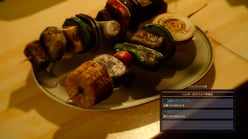 Meals are making a comeback as well! Camping and cooking homemade meals will boost your team's stats depending on what's been cooked. There are a wide range of recipes to collect as well as an even wider range of ingredients! Collecting these along the way is a sure fire way to make sure that your team has the best chance of survival while still on a contempt stomach.
Yesterday, I started my playthrough of the beta. Everything ranging from the character customization and the fighting felt as fluid as the base game. Maybe even better. Coming back to the game after finishing the main story line as well as the final boss, it felt gratifying to return to a game that had brought me so many memories. Traveling Lucis was definitely a sight for sore eyes.
The release date for the Comrades multiplayer expansion for Final Fantasy XV is to be determined. Players will flock back to the game to experience the adventure all over again, but this time with friends by your side!