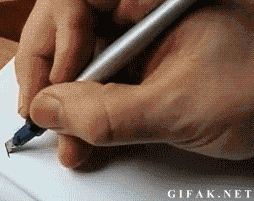 I've been making a lot of big blog posts recently so this one is gonna be nice and short. First let me share a cool resource for you that lets you really add personality to pretty much everything you make with text:
This site lets you quickly and easily make a custom font based on your own handwriting! Obviously since the font is one that you created off your own handwriting, it's completely free for you to use commercially! This one is my personal favorite because it's just a quick image download.
This is another option! I personally haven't used it, but this one includes symbols not included on MyScriptFont including math symbols and special characters used in other languages!
This Tutorial from Microsoft can help you get your font installed~!
There is also a game called Type-Rider which meshes a simple puzzle-platformer with history on Typography.
https://www.youtube.com/watch?v=uKNWXL62oU4
Also, here's a fun little self-plug for my tumblr tag that for all things about language and writing, including a lot of funny language quirks and some cool examples of modern calligraphy. The stuff is still relevant, fonts especially for our students in the Digital Media and Web Design majors. Language is all around us, even more so with Social Media taking such a huge role in our day to day lives. So take some time to appreciate those who gave us Helvetica, Times New Roman, and even those knock-off Harry Potter fonts.