I remember sitting on the bus in middle school and having my crush shove headphones into my ears. She told me to listen to these songs from a hilarious "guy from YouTube" who sang about love and humor. Little did I know this was my first introduction to comedian/artist Bo Burnham, a young kid who had found a following through his dense deconstruction of topics through the online platform.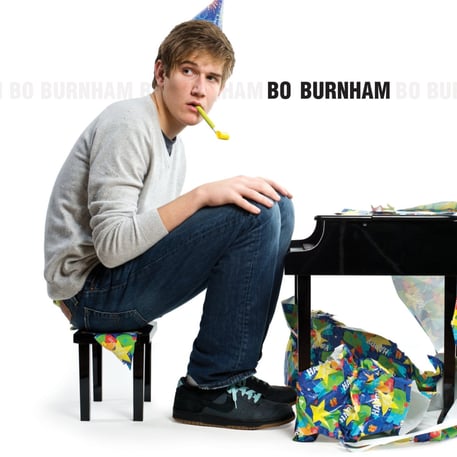 I wasn't impressed. In fact, I found Bo Burnham sickeningly repulsive and cheap. I admit that part of it probably stemmed from a hint of jealously due to the girl saying she was "in love with him." But part was due to my distaste for comedians in general and so a few years past before I heard of Bo Burnham again.
It wasn't until his second special What that I really started paying attention to his undeniably impressive career. This time I found his jokes funny, dense and nothing like I had ever seen before. I left What feeling like I had witnessed something that was truly unmatched in terms of our generations entertainment. His fan base also gave me hope that more creatives like himself would gain following and steer away from the vapid entertainment that was so disheartening nowadays.
https://youtu.be/ejc5zic4q2A

I watched what almost religiously in the next few years that followed and as I matured I gained a deeper understanding of Bo Burnham's work. His deconstruction of comedy and the idea of entertainment related to me more than anything I had witnessed up until that point. Part of me wished I could be him, part of me was glad I didn't have the pressure of his radical rise to fame.
This brings us to Make Happy, Bo Burnham's most recent comedy special that premiered on Netflix. I was lucky enough to attend the show in Phoenix when he was on his long awaited tour and at the end of the night laughs something strange happened.
Bo Burnham has been notable for his slapping the audience across the face with existential issues and causing fans to peruse a deeper meaning in his work. In his work he commonly insists that he is an artist and not a comedian. Make Happy very much solidifies this concept while simultaneously breaking it down.
When Make Happy ended, my friends and I felt conflicted. It really did feel like that "skinny kid" on stage was going through something extremely emotional and that we were indeed the problem for his depression. It was bad. I felt guilty and for the next few months we constantly discussed whether Bo Burnham was indeed "happy."
Then the comedy special came to Netflix and suddenly the whole package made sense. Not only is Make Happy the pinnacle of Bo Burnham's current comedy career but it proves that his one of the most important young voices in our generation. He'd probably hate me for saying that, but it's very true.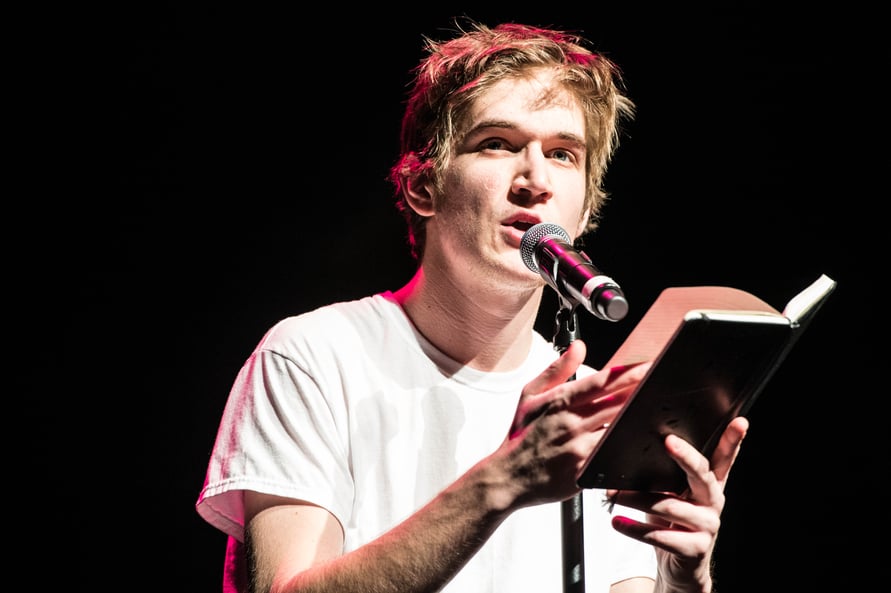 You get something on the Netflix special that we didn't get to witness live and all the debating about happiness and the state of Bo Burnham's mental health became clear. He fooled us. It was all an act. Bo Burnham leaves the show with the question of whether or not he's okay, but in fact he is masking the real question of whether "we're" okay.
I have no doubt that a lot of the ideas Bo expresses on stage come from a place of thoughtful insight, but Bo Burnham uses the audience's desperation for performer connection to exploit our own ideas about happiness and fame. All of this in a simple comedy show. Pretty impressive.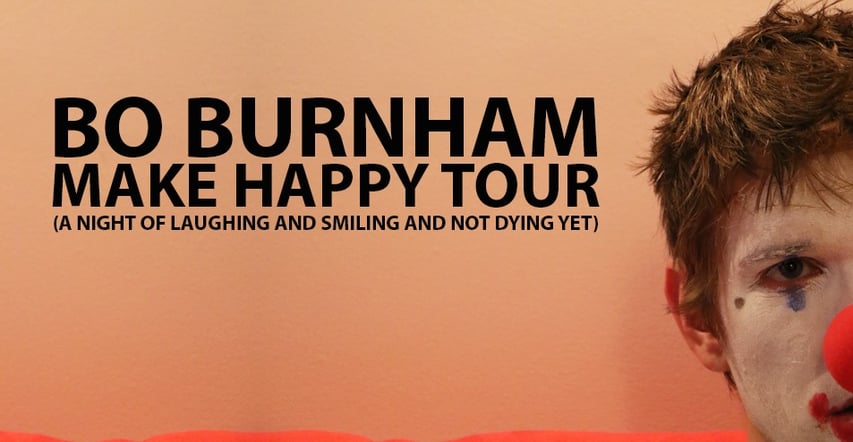 The show itself is killer and features some of Bo Burnham's most refined and impressive work to date. His final rant is a beautiful concoction of music and lyricism that could go toe to toe with any experimental band. The closing song is a brilliant piece of melancholic sweetness that'll suck you in even though Bo has constantly reminded you that it isn't real for a second.
Bo's ability to understand and play off of this theatrical paradox is what makes him stand out against an onslaught of comedy and entertainment. Our yearning to relate to Bo's existential stage show break down says more about our generation than any retable comedy special ever will.
https://youtu.be/iE5WwlwJeDQ

He is an important figure in the modern artistic movement and if the rumors are true and this is his last comedy show for a while, I can't wait to see what he delivers next.