So over this past week I done a lot, I played soccer 4 times for the leagues that I'm in, the new season of Overwatch came out and I was playing a ton of that, plus I got into the beta for battle rite champions it's a super fun game been playing that when I get some time. I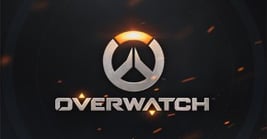 also been going to the gym almost every day of this week. In my new apartment I finally got all the furniture that I needed to furnished the place.
Soccer
I'm in 4 leagues that I play in. There's the Sunday league where I play 11 on 11, and it's on a full size field this is my favorite league by far. Just because I can a real game of soccer on a full field, my team might be the greatest are record so far is 1 and 4 we don't win that much but I just love stepping on that field and play 90 minutes and just playing some soccer. The next league that I'm in is on Mondays is this mostly the best team that I'm on right now because our record is 4 and 2, we lost this week because we had some guys not show up to the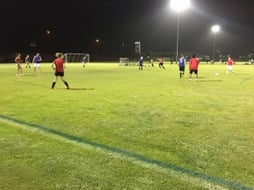 game but it happens and I'm not worry about it. But in this Monday league it's an 8 on 8 so it's not a full team but it's still a fun league to be in. The next league that I'm in plays on Tuesday it's a 6 on 6 game and we just finished our third season our record was 3 and 5, it's not the best team I'm on but it's the UAT team everyone that's on that team is from UAT, plus we are ready and excited the next season which starts in a few weeks. My last and finial league that I'm a part of plays on Wednesday this league is a co-ed league, and everyone that plays in this league either goes to UAT or works at UAT so it's pretty cool that staff plays with us, and so far we our off to a good start won our first two games but they weren't easy wins. But next week will have our full team with us so we may have a better time, and this league is also a 6 on 6 game, only difference is that there needs to at least 2 girls on the field at once.
Some Games I Been Playing
Pass week I been playing some games when I get the time to and they have been Overwatch and battle rite champions. The new season for Overwatch just came and it's a fun game to play because the matches are shot and quick so your able to play bunch of games in a short time. Also I just started to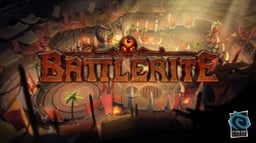 play battle rite champions, I was able to get into the close beta and it's just been a really fun time the games are short can play a lot in a short time, plus for a ga
me that's in close beta that comes out in about a month its really polish and well done.
Gym and Apartment
Lastly I join a gym last week and been going almost every day and just started to get a good routine going, and excited about this gym some other gyms that I
have joined before, have been lame they were to small, over crowded, or just don't have that much equipment. But EOS fitness the gym that I joined has everything that there about two or three of every machine that I need. Also my apartment that I just moved in to a few weeks ago just finished getting all the furniture that I need like a bed, desk, and dresser, now its starts to feel more like a home.