What's up my dudes and dudettes! So I couldn't wait to write this blog today! I need to get my thoughts out on this while its still fresh on my mind. Bear with me hear while I fanboy out for a bit!
So I don't know if any of you have looked (and if you haven't you need to), but the new Nintendo Switch was just revealed this morning! I have to tell you its everything I thought it would be and more! We have been waiting to hear solid info on the system since over one and a half years ago when Nintendo first said that they were working on a new console. That's why it comes as such a relieve to finally hear and see some solid info from Nintendo on the NX aka Switch.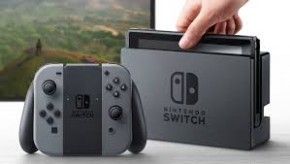 So now lets dip into some details about this beautiful beast! The first thing you might notice about it is the fact that the console itself is actually a screen. Now its not confirmed to be a touchscreen, but there may be a chance that it is. In my opinion though I think Nintendo should just move away from that tech and just focus on the straight up game play.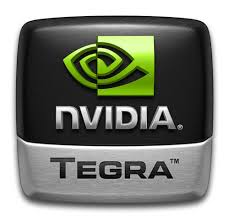 The cool thing though is that Nintendo seems to be doing that! The Switch is powered by a custom NVIDIA Tegra processor which includes an NVIDIA GPU that is based off their high performance graphics cards. You actually see in the trailer the Switch playing Skyrim Remastered, which needs a NVIDIA 760 to play at recommended settings. This game is going to be released on PC, PS4 and Xbone One on October 28th and I can't wait to get it on the Switch.
So we know the Switch has got the power to play high resolution games, but what about the controllers that control these games? Well I have to tell you I'm extremely impressed with what Nintendo has done with that. There are two types of controllers that you can use with the Switch. One is the Joy-Con Controllers that can be removed and the Switch Pro controller that is like the Wii pro controller.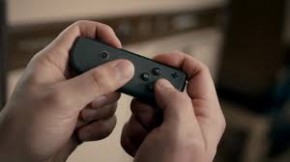 The Joy-Con can actually be used as two separate so that even when you're using the Switch on the go you can always play with a friend. I really like this concept since it reminds me of being able to play with my friends on the NES when I was just a kid. Now the other controller the Switch Pro looks a lot like a Xbox One controller. I really like this since the Xbox controller is one of the most comfortable controllers that I've ever used.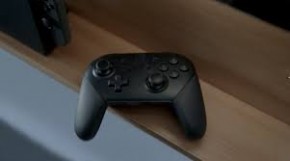 Well for now I'm just going to stop there. There is so much more to talk about when it comes to the Switch, but I think I'll just save that for another blog. Til then peace!