Hello all!
It's that time of the year again! It's the time of the year when we start recording what games we think did the best and what game studios we think excelled! Just recently I found a link to Gamesradar's Golden Joystick Awards. I encourage you to go and voice your opinion on sites that offer these!
Here is a link for the Golden Joystick Awards to go and vote.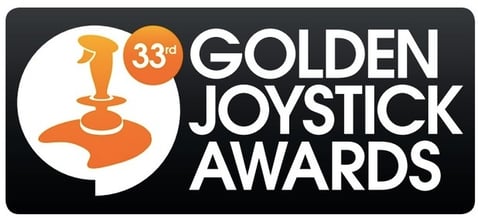 You can vote for categories like: Best audio, Best original Game, Best Storytelling, Best Visual Design, Best Multiplayer, Best Indie Game, Best Family Game, Best Handheld/Mobile Game, Innovation of the Year, Best Gaming Moment, Gaming Personality of the Year, eSports Icon of the Year, Studio of the Year, Best Gaming Platform, Best Gaming Performance, Best Playstation Game, Best Nintendo Game, Best PC Game, Best Xbox Game, Most Wanted Game, Ultimate game of the Year.
I highly recommend doing these because they help support the game companies and the games they make. Believe it or not a lot of people buy and consider playing games based on the awards they have won. This can really help your favorite game companies!
That's all for today~
Karina