Whats up all my dudes and dudettes! So today we gonna be talkin bout an Indiegogo campaign my boi Trevor is doin. This guy is really working hard on his craft and he needs help to get to Comicon.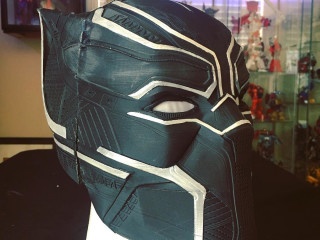 Trevors trying to get to Comicon to complete his Student Innovation Project and he wants to make a short documentary on the world of cosplay and how 3D printing helps in the world of production costumes. The main guy in his documentary is Mike Syfritt of Mad Propps. He's gonna be documenting his journey to Comicon and the different events Mike goes to.
But he needs your support cause he's poor. So he set up a IndieGoGo to raise $1000. He's already at $405 and just needs a little over half to reach that $1000 mark. Could you possibly give my guy a hand? Look into your heart and your wallet to fund his venture!