Blog it up
Games that I have been playing
So over the past week I been playing this clicker game called egg Inc. The egg game is pretty fun you basically tap your phone to get chickens, then your
able to get money from those chickens and upgrade your buildings to hold more chickens, and you can also research some science things that boosted your chickens and get more money. But the whole point is to prestige your egg until you get to the final egg, when you prestige it upgrades your egg it goes from just a normal egg to something like the quantum egg that let be able to teleport and there's likes 12 different prestige. It's a fun game when you have nothing to do or trying to kill sometime.
Sports
I play in four soccer leagues and one ultimate frisbee league. Well in the first league I won that game the score was 4-1, it was a pretty easy game to win the other team didn't really put up a good fight. Next league played two games that night and lose both of those game scores where 5-4 an 5-1, the whole team didn't show up that night so after the first hard fought defeat my team mates where petty tired because we only had one sub so that why we got crushed in the second game. Next league we tied our game at 2-2 it was a really close game but we just ran out of time and couldn't find another goal to win it, but on the bright side that tie will bring us to the play offs for that league, and that's happing in two week. My last soccer league I lost that game 3-2 it was a really close game we had a lot of shot on goal but just couldn't fine one so we get the win. My ultimate frisbee league that I play in we have been undefeated so far and we still are, games go till one team gets 15 points and the score was 15 -10 so it was a pretty easy ti

me for us never really had to worry about losing that game.
Workout
This week in the gym I switch up my routine, I went from doing 3 sets of 8 reps with higher weight when working out, to 5 sets with 10 reps. So I drop down in weigh a little and until I bu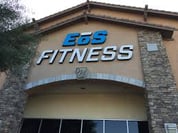 ild myself back up to where I was in weight, I'll be doing more reps with less weigh, I think in about month or two I'll be back to where I was in weight then, I'll have to switch up my routine again.
School
This semester for me probably has been the hardest one had yet because I decided to take 6 class this semester and be on 4 projects 2 of the are making a video game ones a phone game and the other one a golf game, and the other projects are, one is making a puzzle board game, last project is learning how to 3ds model. Which is really hard or at least for me been having a really hard time with it. Also I don't think I am going to be able to get straight A this semester because of all the things that I'm d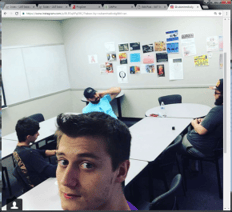 oing and well I have 4 B's right now so I'm not sure if I can keep my 4.0 average, and make that deans list.