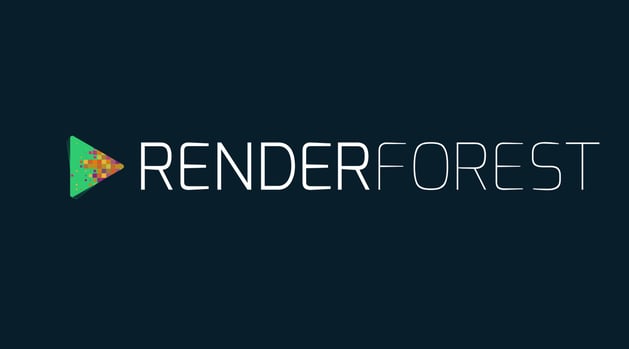 Online marketing is an industry that evolves with amazing speed. Whether you are new to the digital marketing game or an old hand, discovering resources and tools can make operations more efficient and effective.
Are you looking for some new ones? In this article, we'll share 6 tools that will take your marketing to the next level.
Renderforest
Renderforest is a cloud based video maker for creating intro videos for YouTube, explainer animations, kinetic typography, product or service promotional videos, music visualizations, wedding or travel slideshows, mobile app promotions, event invitations, corporate presentations, info-graphics and a lot more. It offers about 300 templates in various spheres, for different occasions.
They have already have helped thousands of users - you can be one of them.
Use the power of video.
Do not lose time, try it now.
Wyng
Wyng is designed as a place for brands and marketers to create and manage digital marketing campaigns. Select from templates using a drag-and-drop builder and integrate your landing pages with existing software.
Publish your campaigns and activation's to a variety of channels. Within the platform you can respond to participants, acquire content rights, and manage consumer content.
com
Here is the deal.
In 2017, guest-posting on blogs will remain one of the best ways to reach new audiences. It is an undeniably powerful strategy, so it stands to reason that you'd want to get as many guest posts on as many sites as possible. It also helps you find blogs and websites that can help you maximize your posting efforts.
The best tools are created for guest bloggers to assist with researching sites, pitching ideas, and connecting with editors.
Mailchimp
MailChimp gives you the power to see what's working and the confidence to grow your own way. It is an email marketing service and the trading name of its operator. This American company was founded in 2001.
MailChimp also enables people interested in your work or products to subscribe and unsubscribe to email marketing lists through sign-up forms, which are typically placed on a website's sidebar.
Now more than 15 million people and businesses use MailChimp to send 1 billion emails every day.
Google keyword planner
This is a free tool, which allows you to find popular key terms in your industry. Keyword Planner allows you to research keywords by country and language, then shows you approximately how many times the term was searched.
Hootsuite
Hootsuite helps by allowing marketers to create, import and share lists of social influencers and highly prioritized clients. Engagement with customers and client is very important in a business world. Therefore, Hootsuite allows marketers to hold video, photo,quizzes and polling's to express their choices and opinions.
In the world of marketing, it seems like there are always new tools, tips, tricks, and trends to discover and incorporate into your marketing strategy. The above-mentioned 6 tools were among the most useful ones.
Which ones are right for you and your company's needs?