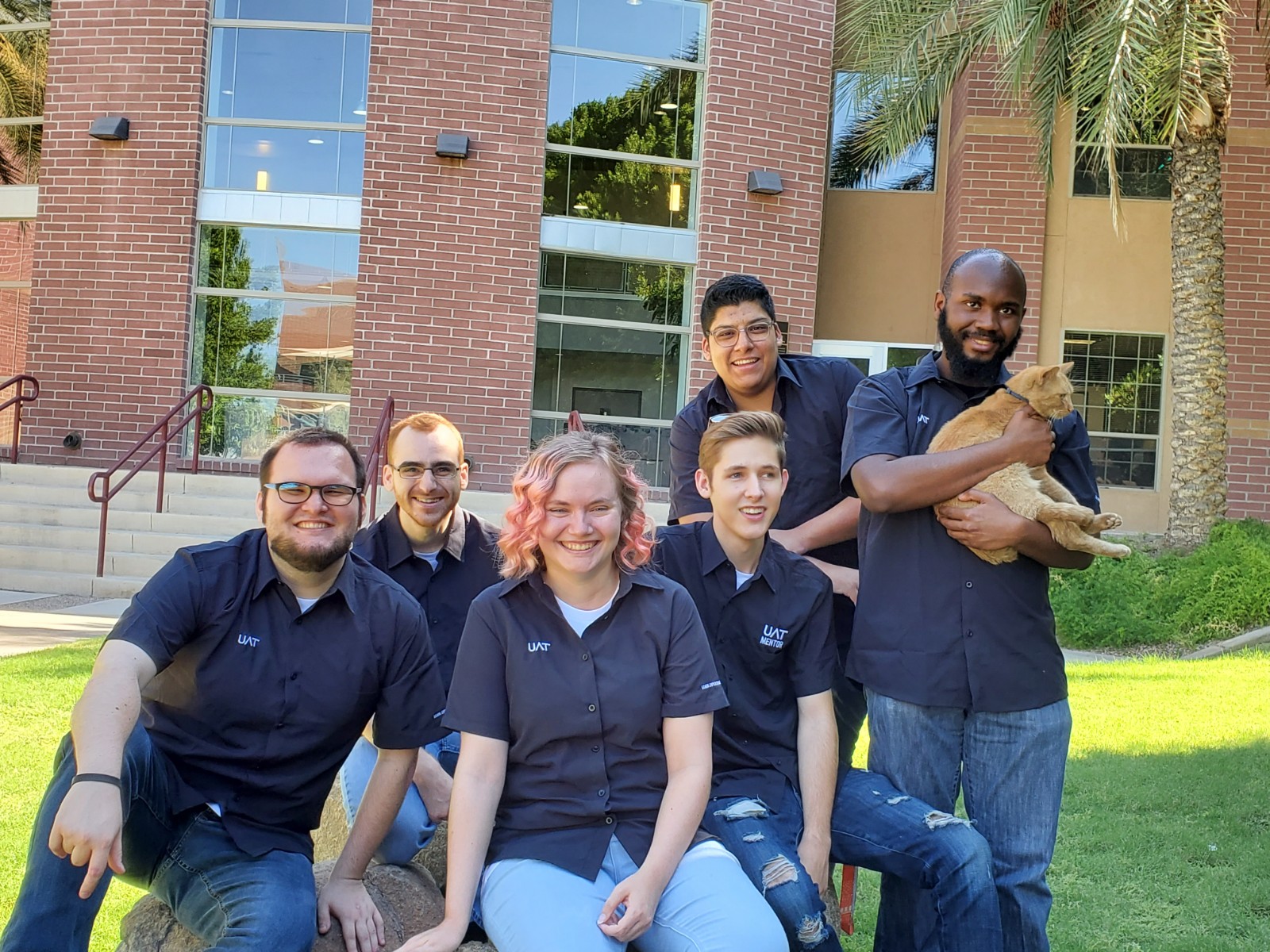 It's been 5 months and 16 days since I started as a Student Ambassador. And to be perfectly honest it has not felt that long. I started back in June and since then it's been quite an enjoyable time. First I was nervous as anyone would be when they start a new job. I started at the same time with Bailey, another Student Ambassador. This job is probably one of the most fun and fulfilling jobs I ever had a pleasure to be apart of. That's not even a lie or paid advertisement...I mean kind of but it's the truth.
The other Student Ambassadors took a while to get to know as well as getting to know each personality. As well as my bosses. Then came all on the daily tasks I have to do which was a challenge as everything seemed complex yet after a week it became so easy that all my tasks are done within the hour. Such as Data entries to managing student's accounts in marketing as well using student information systems. Sorting mail and doing tours and making sure everything is nice and dandy at the desk at close and open.
About a month in I have become used to my tasks and learning everyone's name and positions. I was still enjoying what I was doing as I just enjoyed talking to people and just hanging out with everyone. Next thing you know it's October, we had a costume event throughout campus and I thought to dress up as my boss Stefani. Yes, I wore a dress and no wonder people wear kilts. Felt so free but enough with that. It became clear that everyone enjoyed the costume as a lot of people took pictures and laughed and I enjoyed it.
Now to the present day, I'm on good terms with a lot of people throughout campus. I joke with people in the Portal (Main department with all advisors) to the Office of the President (Upper Management) to Founder's Hall (The dorms) and generally everyone. Being a Student Ambassador in my opinion is the best way just to know everyone and know every aspect of of the student body and the staff here. I hope to stay in my position till I graduate to make sure I do make a mark with UAT.