The UAT Robotics Club traveled to Louisville, Kentucky for our first-ever appearance at the VEX Robotics World Championship (Worlds) in April 2018. Worlds is recognized by the Guinness World Records as the largest robotics competition on earth! The UAT team participated in VEX U, the collegiate level competition. Teams VEX U teams have more opportunities to customize than competitors at lower grade levels, but they also have to deal with real-world budget limitations.
Two teams face off against each other in two different rounds. The first match consists of a 15-second autonomous period. During the second match, a driver from each team controls the robot for one minute and 45 seconds. To score points, the robots must stack cones, toggle flags and park.
I had the opportunity to sit down with Professor Joseph Horen and the UAT Robotics Team after they returned from Worlds. Below is a lightly edited version of our conversation.
Kevin: How did you enjoy the trip to Kentucky?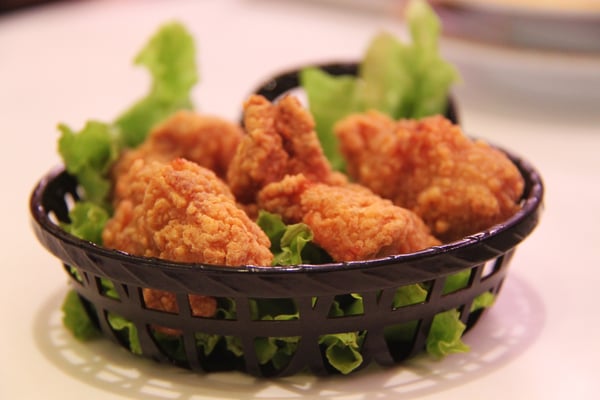 Joe: The food was delicious and the people we met there were great. I had a lot of fun getting Harley, James, and Professor Horen to try southern cuisine. It was also awesome to see teams from every country come and compete at VEX.
Harley: It felt like home: the trees, the wind, the water. And the community of VEX was really welcoming! We were one big family, sharing everything. Even though it was stressful, it didn't feel stressful competing. It was very exciting the entire time. It hit us when we walked in and realized that we were representing our school in front of the entire world. Even with my disability, we still participated in the last round. I wish I was able to join them, but I couldn't make the walk there.
James: I would say that it was a very fun experience, but also a stressful one. Ee learned a lot in the end. As we learned how to operate the robot correctly, we also got in sync. It kind of felt like Pacific Rim, when we had a lot of synchronization. As an all-freshman team, we got 23rd in the world, the first time our University made it to Worlds.
Kevin: What obstacles did you encounter at VEX?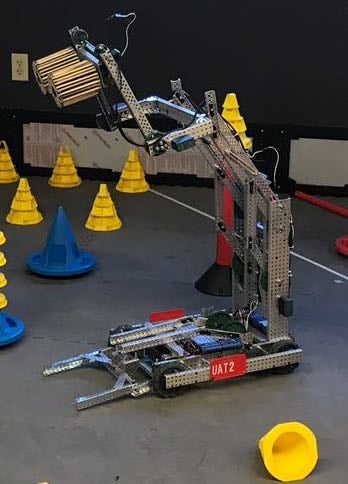 Joe: The programming for our bot, One-Eyed Wall-E, was not working well. We ran into some issues with the motor during the build and another during one of the competitions. We believe it was due to the matting that they used at the competition because it was different from what we used back at UAT.
We also came across a problem with the axle in our match against a team from Nebraska. Despite that problem, we still came out on top and won the match-up against them. There were also multiple matches that we should have lost but won in the end.
Harley: Having the team work together more and stick to a preparation schedule would have been good. Not having a schedule was difficult; we just did it. It destroyed our coordination as a team. Calming down during Worlds was also a huge problem because we were really excited for the competition as well.
James: I would say that my biggest obstacle was the start of the competition when building the bot itself. We pulled so many all-nighters day after day making the bot. We burnt out our motivation when building the bot. My biggest recommendation is to not pull all-nighters to work on the bot and take your time during the day to fix problems.
Kevin: What does VEX mean to you?
Joe: VEX is mostly about that experience of being able to create bots with a group of friends. It's the kind of experience you can only get when creating robots as a team.
Harley: After about day one, my hype went down a bit after seeing these high school teams create outstanding bots. It went back up as we competed, gained the motivation and had some successes. The competition overall felt like a huge community rather than a cut-throat competition.
James: I started VEX back in high school to test the waters of what I wanted to do in life. Placing where we placed re-sparked that feeling I had when I was younger as I began studying technology. Finishing Worlds gave me the feeling that I had more talents besides offensive security.
Kevin: Are you guys planning on doing anything next year?
Joe: We are planning on getting a team for next year's VEX tournament, and we are all very excited about the new rules. In addition to having two bots, we can also add an unlimited amount of 3D-printed parts to our bots!
Harley: We will avoid our mistakes from this competition and try working on our schedule. We plan on starting the work on the bot in July or August, a couple of months before the competitions start once again.
James: This year we didn't play to each others strengths, so next year we will utilize each person on the team properly. We will also try scheduling building the robot with four hours of sleep so we don't burn out like last time. We also plan to use a 3D-printed Chassis and make the bot out of full carbon fiber. And the other bot would be heavier so we can play different strengths for other team members.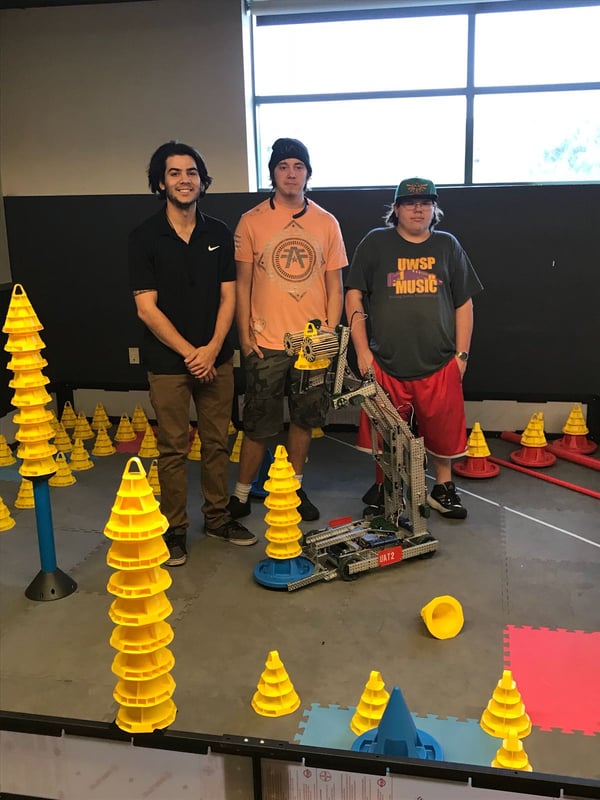 In the end, the UAT Robotics Team placed 23rd out of 43 teams. Not bad for first-timers!
"It takes time to put enough work and effort in to a bot to truly call it your robot," Horen said. One-Eyed Wall-E is lucky to have three makers as awesome as Joe, Harley and James!
Want to learn how to build robots? Check out the Robotics & Embedded Systems program here at UAT!