To many Google Chrome users working with a bright browser that tends to strain the eyes at night is a bit of a pain. But luckily there is a remedy to this. Google Chrome 78 has a new feature, Forced Dark Mode which forces Dark Mode to any website regardless if it has native support for Dark Mode.
In order to enable Forced Dark Mode in Chrome 78 you must enable a "flag" in a special settings menu that enables the hidden feature. Go to the URL bar and type "chrome://flags/#enable-force-dark" Ta Da! there is a menu of options which work the same but with a slight difference. Choose whichever one that catches your fancy.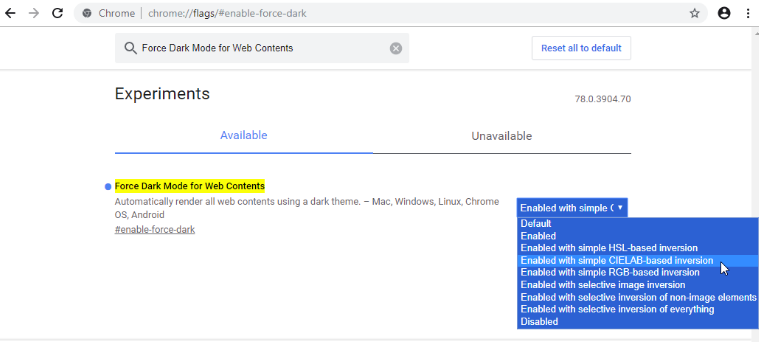 Courtesy of Catalin Cimpanu from ZDnet.