In today's society, people use their phone for everything, so why not optimize your phone for the best college experience? There are millions of apps available for your phone, many of which can be useful for your day to day college life!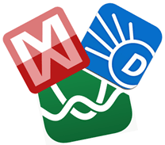 There are a lot of app resources that you can use as a student to assist in each of your classes. Dictionary.com and Merriam-Webster are two great apps for dictionaries. They also act as thesauri, so you can expand your vocabulary. Many people struggle with mathematics, so for those who do, Desmos and Mathway are the way to go. Desmos is a graphing app, and Mathway will explain how to solve a difficult problem step by step.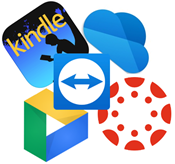 Here at UAT, we utilize quite a few online resources. All of our courses have an online module on Canvas. Canvas also has an app for your phone, and while it is not recommended to do your assignments on your phone, it can still be useful for checking grades, staying up to date on upcoming assignments, and seeing any announcements from our professors. Many classes also have textbooks and conveniently, a majority of them are eBooks. The textbook will usually be available through Canvas, or you will receive an amazon link to access the textbook. Amazon Kindle is a great app to access the textbooks on the go. You can read your textbooks on your phone, tablet, or computer.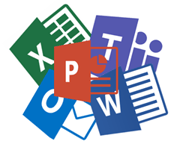 I am constantly losing my losing flash drives, so I use One Drive and Google Drive to store class assignments for mobile usage. Again, while it is not the greatest to work on your phone, the ability to quickly edit something on the go is super useful. Do you ever forget to upload a file to your drive? Do you have multiple devices? Team Viewer can help with that. It is a great way to connect all those devices. Even if you forget to put an assignment on your drive, you can access your computer remotely from anywhere and get that file.

Entertainment and socialization is a key part of your life as a college student. At UAT, many of us utilize Discord as a main way to communicate with one another. Discord can be on any device, so it is nice for communication on the go. If you are like me and love books but don't have time to read, Audible is a great alternative. If you prefer music, as a student you get a discount with Spotify. Spotify also comes with a free subscription with Hulu with Showtime.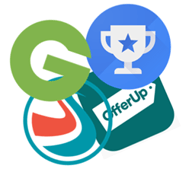 As someone with a tight budget, I am always looking to save a little bit of money with everything I buy. Before I buy tickets for any event, I check out Groupon. If you've got a car, Gas Buddy shows you all the local gas stations and their gas prices. Offer up and Let Go are also great ways to buy items that you may need, as well as selling things you don't. *Remember – If you are buying or selling something, let someone know where you will be or take a buddy. Most police stations and QuikTrips have locations with lights and cameras to safely meet up.
Sorry Apple users, but this last one is only for those with Android. Google Opinion Rewards is a free app that pays you for doing surveys. It will ask you for reviews of places you've recently been, and it will give you credit for the google play store. That credit can be used for apps, in game transactions, movies, books, etc. If you can get it on the play store, the credit will work!

And that's about it! Hopefully, you found some of these apps interesting or cool and if I missed any, feel free to write a comment with some useful apps you may have found.