Here at University of Advancing Technology, we have an exciting event called Humans Vs Zombies, or HVZ for short. HVZ is a week-long event dedicated to experiencing what it would be like to try and survive the zombie apocalypse, just like the video games! Hearing about this event was one of the really cool factors that made me love this school! This event is fun and different from your typical university.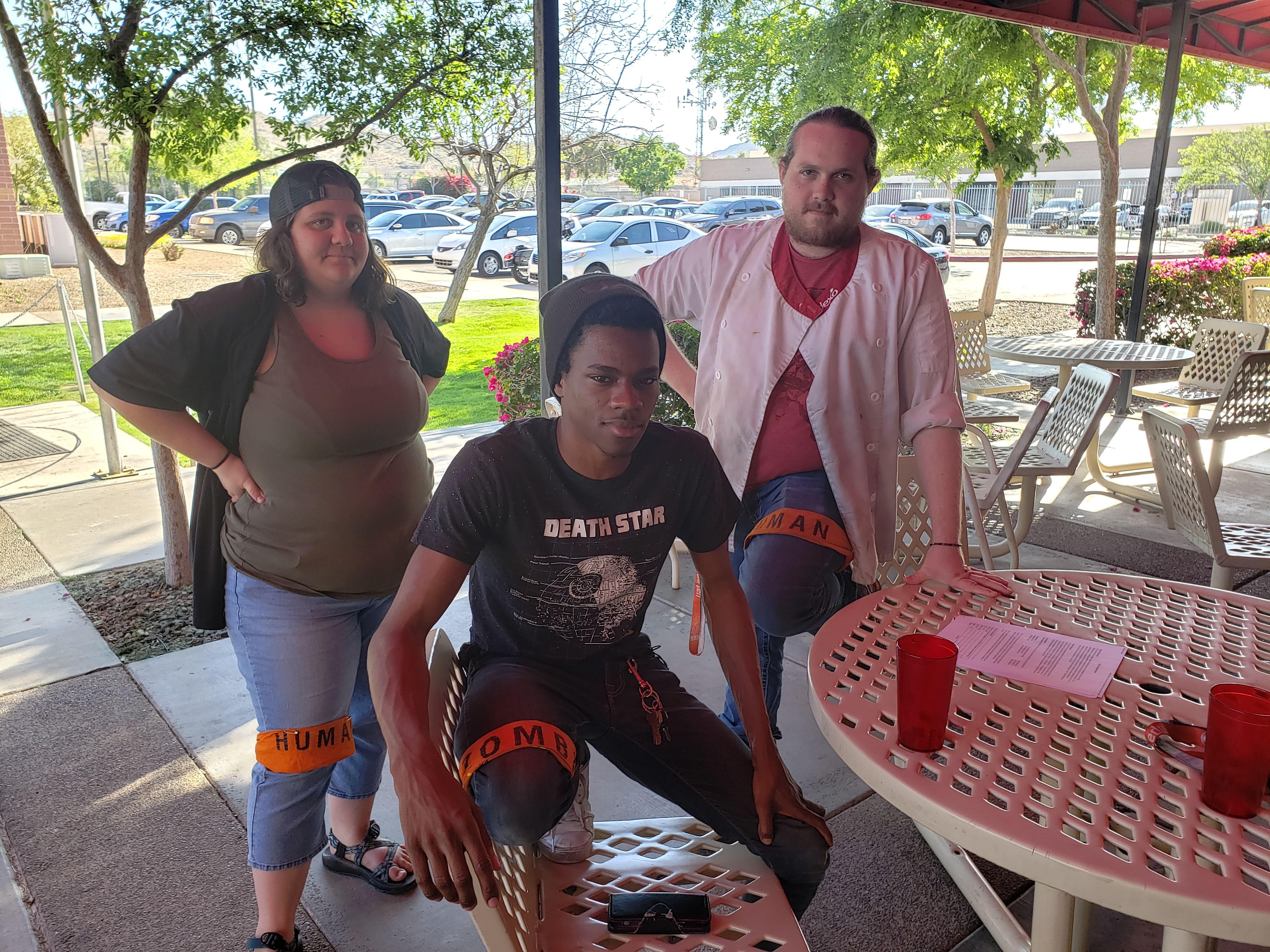 On day 1 of HVZ, you are faced with an enemy called patient zero. This is one of the most fearsome enemies in the game because they look like the rest of us. Patient zero's job is to sneak around and infect humans without being caught and giving away his or her identity. The only way to stay safe is to trust no one! You cannot give in to the need to be around your friends constantly, or else you may suffer the consequences of being one of the infected ones. Throughout the game and through your missions, your one ally will be your vigilance, constantly checking those around you to make sure they are not infected and a possible threat to your humanity.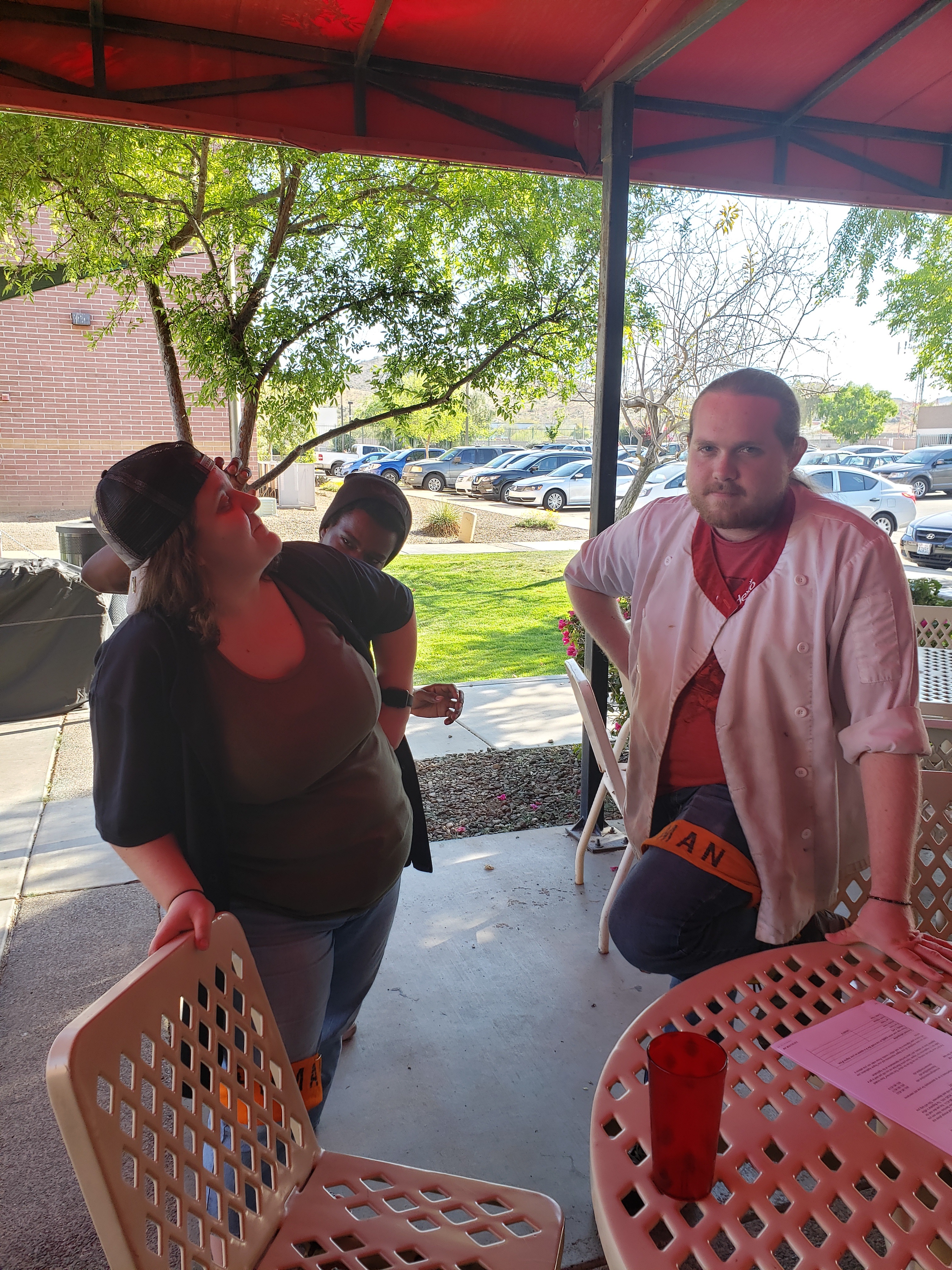 Now imagine, it's the middle of the night and all you want is a snack from the vending machine. You step out onto the third floor balcony and see a few strangler zombies roaming around. In that moment you quietly make your way down the stairs and hide waiting for the perfect opportunity to run out into the courtyard to the main campus building where the snacks are You wait and you wait until finally both of them are out of sight, you take your chance and you run as quickly as possible. The zombies could foresee this moment, and you were not quiet enough. They all suddenly come from different directions, your only chance for survival is to get to the safe zone behind closed doors. You run faster than you ever have, and after what feels like an eternity, you finally get there. The doors close behind you and you smile, feeling accomplished. You go to the vending machine and get your well deserved snack.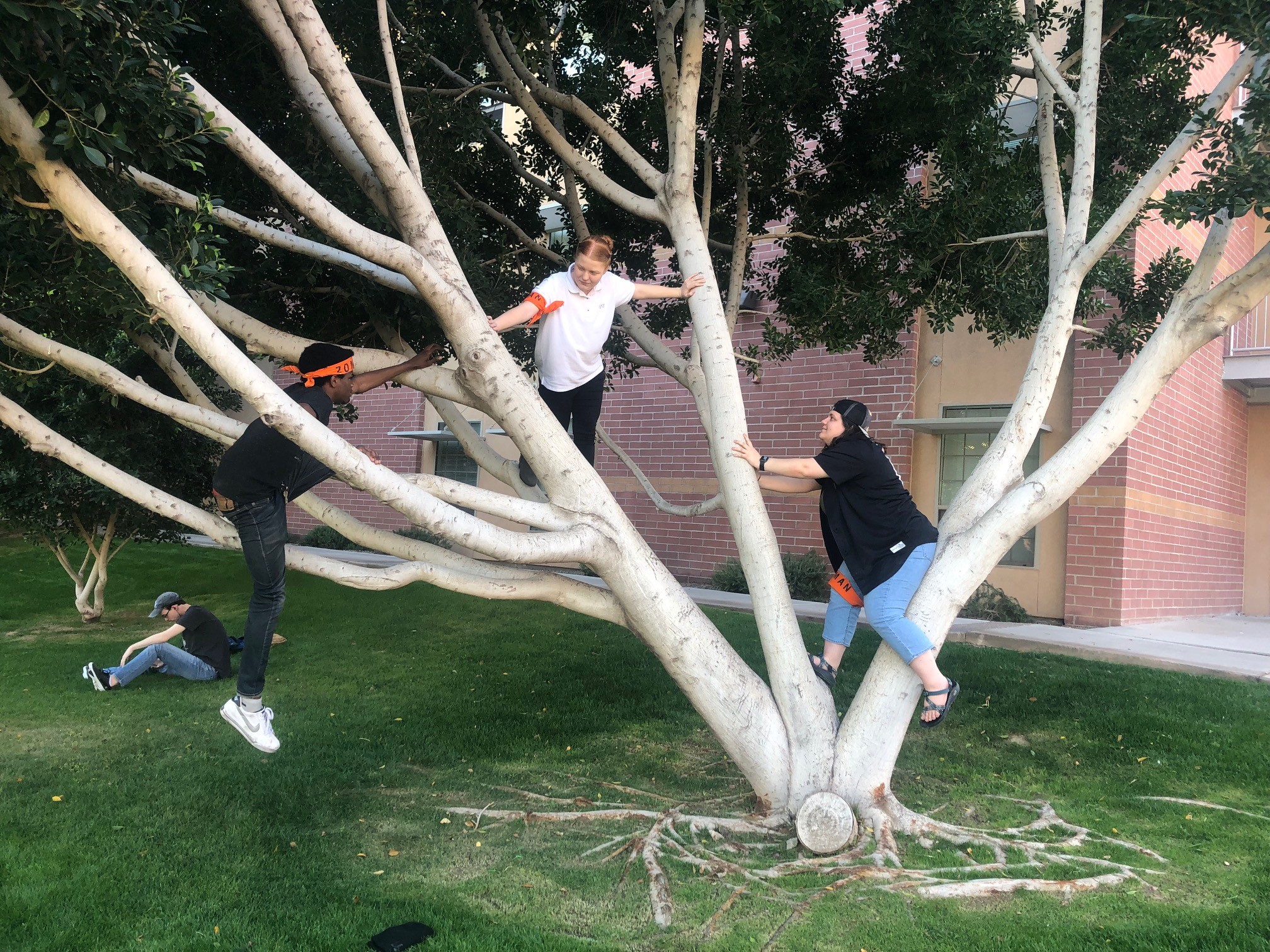 Hey that's me hiding in the tree from zombies!
Stay tuned for day 2's epic adventure!
You can learn more about your unique campus culture here.