In another day of "Russian government is doing nothing wrong" they want to push a law to block foreign social media sites inside Russia in a way a repercussion for "discriminating" against Russian news outlets operating outside of Russia.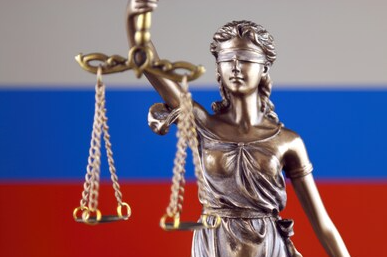 Russian Duma (state parliament) with a bunch of lawmakers have been debating on this since of April of this year, the most top platforms are Facebook, Twitter, and Youtube. This is brought up due to Russian news outlets have complained about their information being censored on some of these sites.
"Media outlets such as Russia Today, RIA Novosti, Crimea 24 were censored. In total, about 20 acts of discrimination were recorded," Russian lawmakers said.
The acts of discrimination referenced in the draft bill's notes refer to rules introduced at Twitter and Facebook this year, and at YouTube in 2018.
The three sites have been showing special labels on the profiles of state-affiliated news agencies and have been reducing their visibility for users on the sites by removing their content from recommendation algorithms. As each of these sites have it where on their "Recommended" or "Explore" it hides Russians outlets from popping up unless I personally seek it out.
Russian lawmakers argue that these rules are "unreasonable restrictions" that "discriminate against materials from the Russian media," and even go as far as "violations of fundamental human rights and freedoms of Russian citizens."
The new law will give Russian Prosecutor General's Office and the Foreign Ministry the ability to ban these social media sites in Russia.
As soon the law is passed Russia's telecommunications watchdog, the Roskomnadzor will be ordered to put these sites on a blacklist. Which LinkedIn has been since 2016.
Russia's legal office found no issues with the law's text and gave the greenlight for further discussions and ratification.
The Russian government also announced the start of new proceedings against Google for failing to censor up to 30% of "dangerous" content from the search results shown to Russian citizens. So maybe Google will be put on a ban list and I expect a bunch of people to get proxys and VPNs set up.