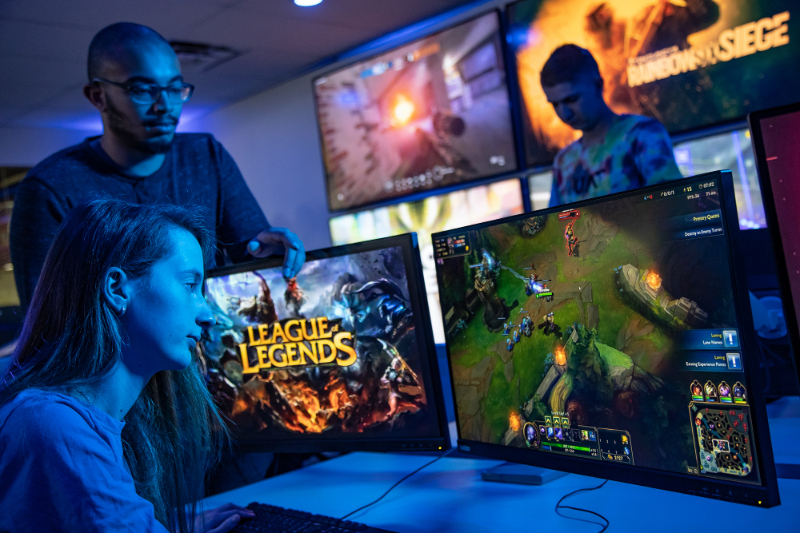 Formed in September 2021, the Wyverns Esports team was born from the ashes of the old esports club. The members, competitive teams and administrators are driven to create a great community "from the grave to the moon," as the current president, Tyler Prettyman (Network Security), says.
"The energy we all share for video games is amazing. You're not just playing the game, you're competing with the game. Instead of just playing to beat the game, you also need to worry about your team and everyone you're with. It's more than just the game; when you're playing competitively, you have to put more thought into it."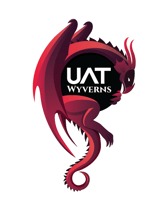 -Donald Christensen, Robotics and Embedded Systems
Wyverns Esports caters mostly to the competitive side of gaming and consists of four competitive teams: Super Smash Bros. Ultimate with four players, League of Legends with seven players, Rocket League with six players and Rainbow Six Siege with six players. Try out to join one of these teams! The club also welcomes casual gaming and hosts party game events for all! Popular non-competitive games the club members play include Mario Party, Mario Kart, Apex Legends and many others.
"We as a team and as a community want to get other people in the school involved in playing games… There's not a general club for people to come together and play games. We want people to come to this esports team, you don't have to be competitive, you can come here casually, meet people from the campus, play a game with each other, have fun playing."
-Nickolaus Grant, Network Security
Wyverns, which a team member recommended, was chosen as the team name and represents the uniqueness of UAT as a school. A wyvern is a small two-legged flying dragon. Since they're fierce and exceptional hunters, this mythological creature embodies what the teams exemplify.
"Biggest benefit from joining the club is the people I've met and the friends I've made. We all get along really well. I come from far away, so meeting people here has been the greatest benefit thus far."
-Sam Roethemeyer, Cyber Security
General club meetings are twice a week on Tuesday at 2:30pm and Friday at 1:00pm. Anyone interested in gaming is welcome to join! Competitive teams set their own practice schedule and get together at least once per week.
"The best part of Wyverns is teammates in general. They're pretty good at the games and are looking to learn more about it, and we're good at working together."
-Jessup Rolfs, Game Design
"My team always has my back, and we have super communication skills. My favorite thing about being on the team is team corporation."
-Muarice Dunbar, Advancing Computer Science
Find your fit, find your friends at UAT. Explore more clubs at UAT.