This semester here at UAT, I've had the opportunity to take some really cool classes. I'm now in my sixth semester, which means I'm taking some of the later courses in the average student timeline. This semester I got into some of the big ones like Game Production Studios (GAM281) and Student Innovation Project/Portfolio Presentation I (SIP401). Alongside those, I also took Technical Writing (ENG301), Communication in Technology (COM226), and my personal favorite, a very unique class called Game-a-Week: Rapid Prototyping (SPT323). I want to go a little bit more in depth, so I'm going to briefly talk about my experience with each of these classes to hopefully give you an idea of what you will learn when taking the courses.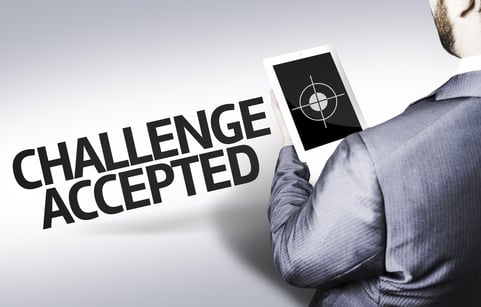 Game Production Studios (GAM281)
This class is a unique one. Game Production Studios is a class that simulates working in an actual game studio. What this means, is that students will pitch projects, then a small group of them will be approved as studio projects. Once approved, they form teams for each project and work on it like an actual studio. This semester, I had the privilege of getting my project into Game Studios and have formed a team to help me build my project which I have called "Kill the Rogue" (@KilltheRogue on twitter). To produce the games, we use an agile system called scrum. Every week is a sprint where we establish goals for our production and set out to achieve them in a certain amount of time. Every three weeks is a milestone where we present the game to the studio, gain feedback, then re-evaluate and plan our next three sprints. This style of software production cycles is common throughout the industry and getting into this class is a great way to prepare for the real world experience of working in the games industry.
Student Innovation Project/Portfolio Presentation I (SIP401)
At UAT, there's a big focus on innovation. One big way that is represented is in our Student Innovation Projects (SIP). Every student must have an innovation claim that goes through an approval process via the subject matter experts in their area. Once their claim is approved, they must build a prototype to demonstrate the innovation and show that they are capable of innovating. Alongside their SIP, students must build a portfolio during their time at UAT. This portfolio should show their accomplishments, projects, and objectives, so when they are looking for a job, they can demonstrate their value through a strong portfolio. This class is focused on working towards both goals, SIP and portfolio.
Technical Writing (ENG301)
The ability to write in a clear, concise, and understandable way is something that everyone should want. Technical writing is all about that, with a big focus on writing in a professional capacity for things like instructions or guides/manuals. In the class you do things like analyzing documents, looking for ways they could write more clearly, rewriting things in a way that improves understandability, and writing and compiling instructions for an iFixIt project.
Communication in Technology (COM226)
Communication is important in any industry whether tech related or not. In this class, you learn about how to better communicate your ideas to an audience. This means you learn how to give speeches in front of an audience and avoid the common pitfalls that affect many speakers. Right away from the start of the class you will be speaking in front of an audience to get the practice that you need to gain confidence in that setting. There is always helpful critiques to ensure that you move forward and get better as you go.
Game-A-Week: Rapid Prototyping (SPT323)
Last but certainly not least is the game-a-week class. This class is focused on creating games with a very small scope under a new theme weekly. Each week, you are given the theme, then 7 days to build the game. After that, you present the games to your classmates and get feedback as well as talking about what you learned. It's an excellent exercise in avoiding scope creep as well as an awesome way to build your portfolio with projects that you create. The themes also provide a good platform if you have a tough time coming up with game ideas. Not every game I have made so far is a good one, and that is part of the process. It's about learning how to scope properly as well as how to build a prototype in the short time allotted.
So that's my schedule for this semester! I'm in a lot of interesting classes and I'm definitely keeping busy, but that's never a bad thing. I'm excited for the things I'll have created by the end of the semester and I'm always looking forward to what I can take to advance my skills in the coming semesters.