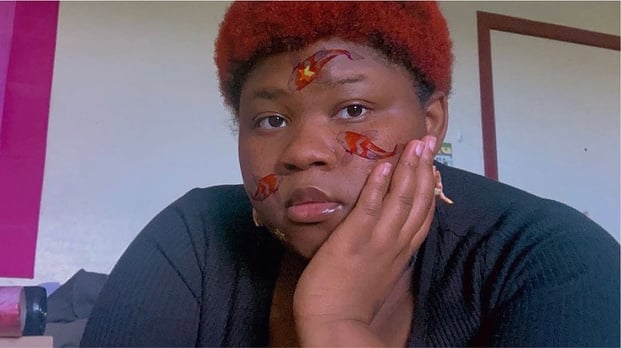 Zideja Bowie, an Arizona native born and raised in the Valley of the Sun, is a freshman at the University of Advancing Technology (UAT) studying Digital Marketing. Zideja believes their outgoing personality is well suited for marketing and chose this degree because they love the process of uncovering the market and discovering what the target market wants.
Interested in tech for as long as they can remember, Zideja states, "It's nice knowing that everyone at UAT is here for the same reason: we all love technology!" They chose UAT because they love the intimate feel of the campus and classes.
In Zideja's short time attending UAT, they had the opportunity to really get to know everyone and has gained an incredible, supportive group of friends.
Zideja is inspired by Maya Angelou, who made her mark on this world through hard work. Zideja has many hobbies outside of their studies, including gardening, watching anime, listening to music, reading and writing poetry.