The National Cybersecurity Awareness Month (NCSAM) is kicking off this October to bring awareness to Cyber Threats across the world. In a effort to educate and aware people and businesses the threats that is across the cyber plane.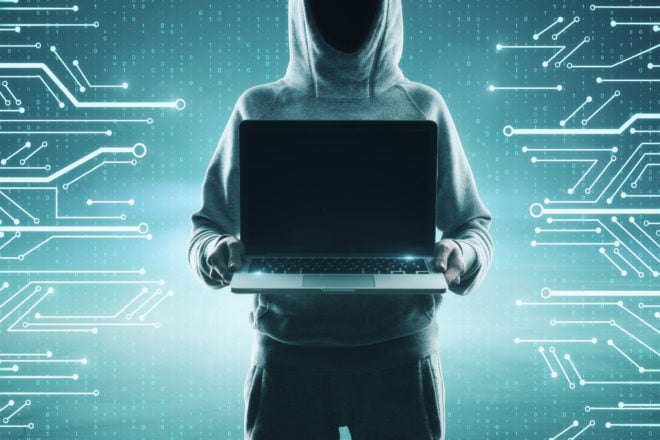 A bit of context to this, all this started in October 2004 with the National Cyber Security Alliance (NCSA) and the U.S. Department of Homeland Security (DHS). With a objective of helping Americans staying safe and more secure online.
In 2010 President Obama also spread the awareness message "STOP. THINK. CONNECT." The NCSA launched the awareness in events across the country to promote the awareness.
Since their 2004 launch they have had 17,118 downloads for their toolkit just last years alone.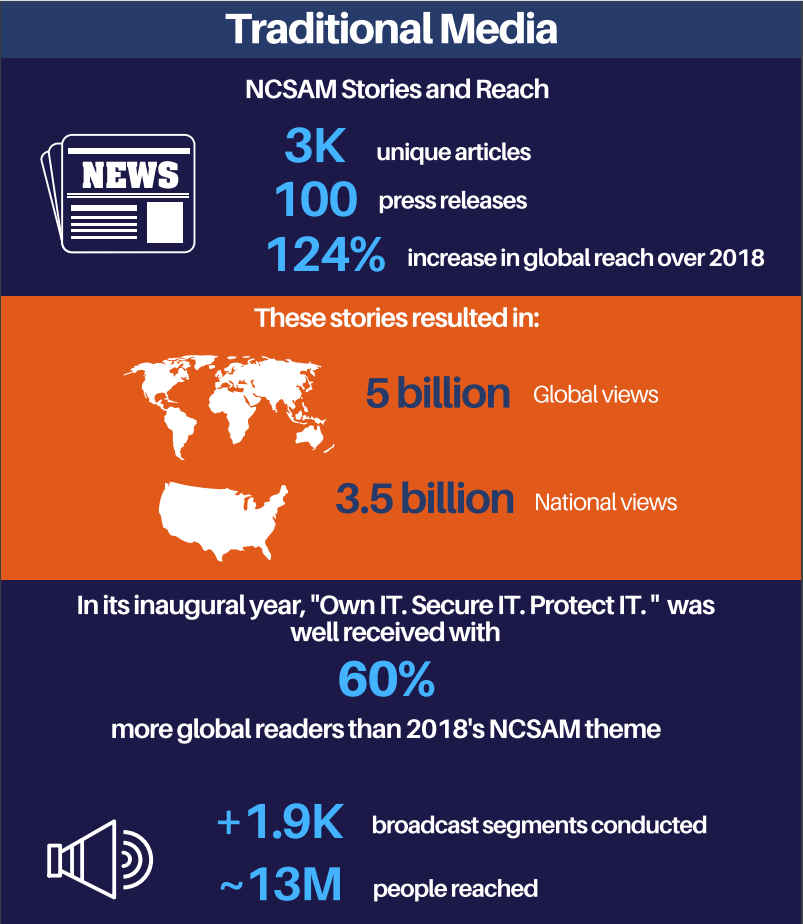 NCSAM 2019 Infographic Results
Since NCSAM been running every year they have had a 23% increase of Average Champion registration using the Own IT. Secure IT. Protect IT. This time around is the "Do Your Part. #BeCyberSmart."
Here's some tips for those who are new to the CyberSpace to do our part for NCSAM.
Enable Two Factor Authentication (2FA) - 2FA is such a vital part of securing accounts, having this option enabled lowers the risk of having your account hacked as it will ask the user to attach a phone number where it send a One Time Password (OTP) to the phone number by text message or rarely a phone call. It's an extra layer of security for accounts. Everyone and every business should have enabled and setup for every account.


Don't use the same password for everything - Yes it's nice remembering the password you have and just typing it everywhere but that leaves you at a huge risk. If someone manages to crack your password that means all your accounts with that password is at risk. Use different complex passwords for all your accounts, if you can't keep track of it there is a password manager called LastPass which I heard people use and enjoy.


Use an Ad-blocker - Malicious Ads litter the internet, as a student I go to all kinds of websites for information for my assignments and the amount of pop-ups and Ads I see is annoying. If you're using a web browser that can enable extensions I recommend using Ghostery. It helps blocks Ads and even block websites from tracking you, and the best part is that it's free and doesn't add it's own Ads.
That's it for me. Remember Do Your Part. #BeCyberSmart.