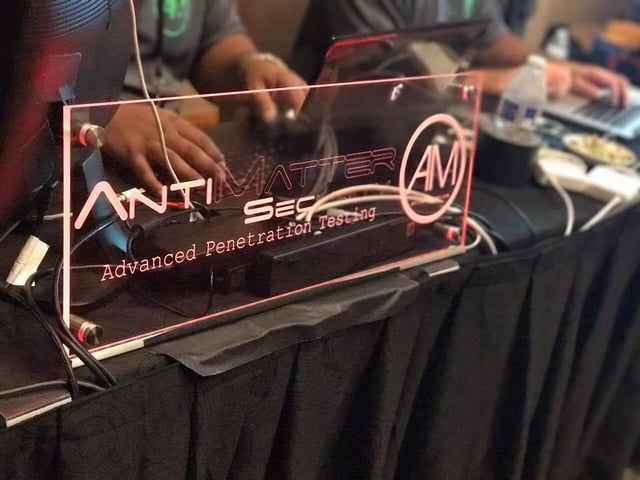 Come support Network Security alumni Antimatter Security!
Thursday, Sept. 14, at 4:30 p.m. in Room 206/207.
After teaching a sold out training at Black Hat over the summer, they are returning to UAT to talk about their experience, offer tips on navigating the industry and answer student's questions.
More information on this special event:
Blog post on UAT Tech: https://uattech.com/featured/antimatter-security-talk-black-hat-briefings/
Eventbrite: https://www.eventbrite.com/e/antimatter-security-talk-black-hat-tickets-37560258745
We hope to see you there today!