Happy Holidays! Or at least that's what seems to be the case here at UAT now that our Christmas Decorations are already lining the railings and covering the front desk. It isn't even Thanksgiving quite yet and we already have a Christmas tree!
Just the other day we had a Christmas cookie baking event over in Founder's Hall. They made their own frosting and everything. Unfortunately I was busy working on my own project for ART233, Concept Art: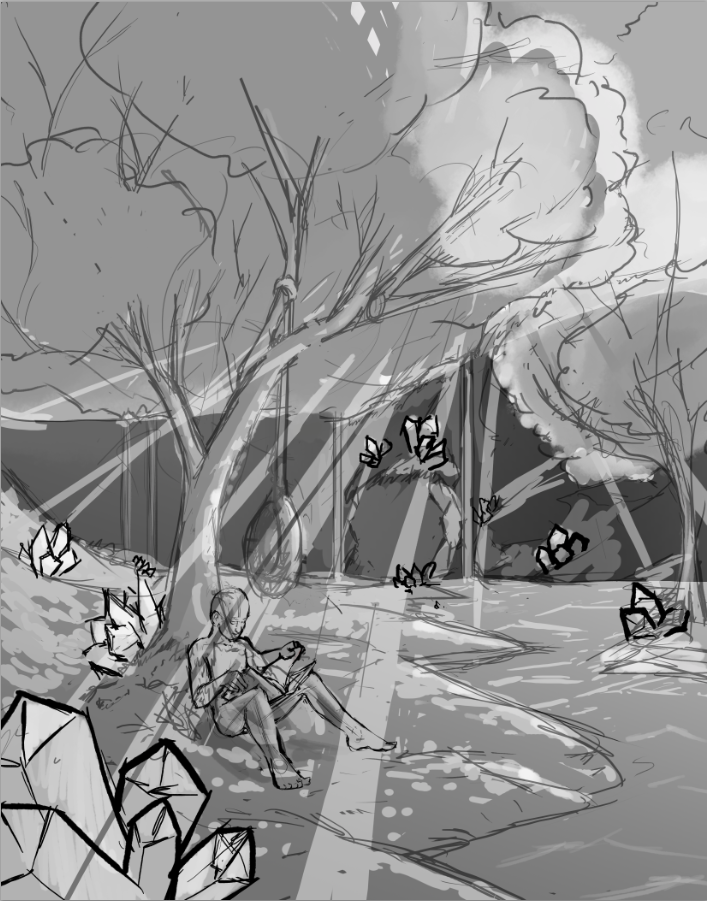 The Holidays may be incoming, but I'm still keeping busy with school work for the next 4 weeks we have left in the fall semester. As the semester winds down the work ramps up. Hopefully I'll find more time to flex my extracurricular creativity "muscles" by making some stuff for the 3D printer and working on some animations for Animation Club.
At least this week I also get to look forward to the release of Super Mario 3D World!
Luckily with the Xbox One releasing tomorrow as well I won't have to worry too much about the game being sold out! With a few friends joining me, I'll be enjoying the brand new 1080p 4-player 3D Mario experience I have been waiting months for! Also releasing tomorrow (though I'll have to wait for a bit to buy it) is The Legend of Zelda: A Link Between Worlds, a sequel to A Link to the Past, which puts Link back into the top-down style many of the original Zelda games were known for. This time Link has the ability to turn into a "Living Painting" which allows him to get to many areas not accessible by foot (including the world of Lorule, Hyrule's dark mirror world).

There'll be plenty of games to look forward to over the next month, and hopefully I'll find plenty of time over the holidays to play them! Thanks for reading and have a great holiday season!